Now imagine you have a startup with an idea for a product but need to validate said idea first. One great way to do it is to conduct an in-depth survey. Without diluting the message and keeping your survey succinct, surveys are easy to set up and analyze, as well as they scale well when asking customers for their opinion.
In this article, we take a look at their importance as a primary customer research tool.
Do you really know your customers? 
One of the biggest startup mistakes is not getting a thorough understanding of your target audience. How well do you really know your customers? It's easy to make assumptions based on a bit of research, but may also be unhelpful. We'll look at one example from our own experience:
You might be offering something to a specific audience that will not offer them value.
You may be targeting the wrong type of users for your product as a whole.
Your email campaigns may send faulty messages due to poor content restructuring.
Poor visualizations out in the open could be delivering irrelevant ads.​
As a result, nearly all your efforts on startup development and marketing can be a waste.
You can only draw an accurate and realistic portrait of your target audience based on careful research. Customer development surveys can provide you with baseline information about your prospects and the issues they're concerned about.
Benefits of conducting an online survey 
Conducting a customer development survey allows you to:
find out what your customers are striving for and what they are afraid of
learn about the target audience's specific needs and pain-points
understand how to tailor a product's value proposition to solve these pain points
figure out which customers need your product most urgently
interview relevant candidates and choose one for an in-depth interview
How to conduct a customer development survey?
Running a customer development survey consists of the following steps: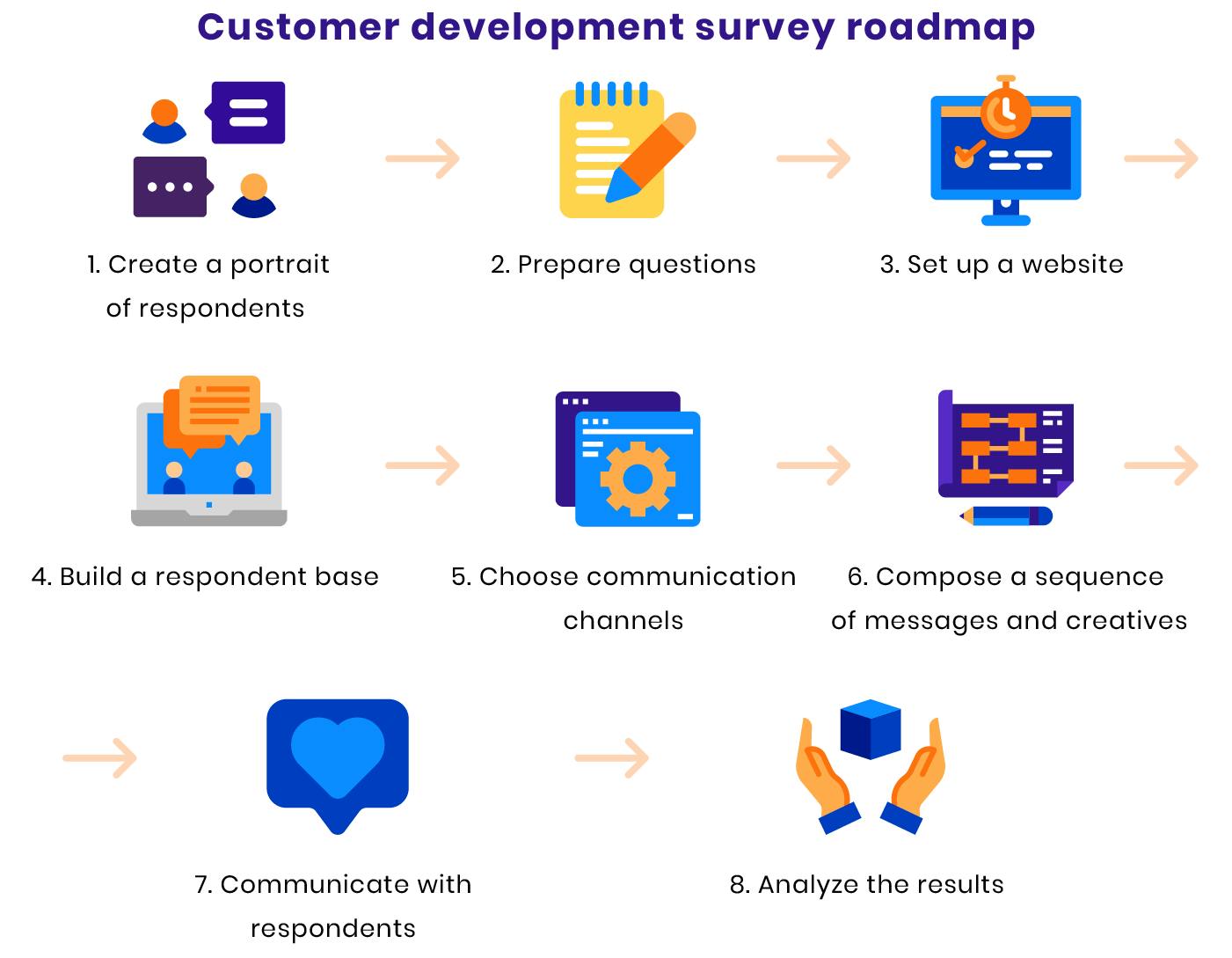 We'll describe each stage of this in-depth survey process using an example. Before we put together a customer development survey for your online business, it would be best to start by conducting an internal survey to find out what you really need.
1. Creating a portrait of your respondents
Before kicking off your survey you want to be clear on the type of potential buyer you're hoping will participate in your survey. You can segment your potential respondents by including questions that identify them as customers or non-customers and include other criteria like how long they've been customers if they have any technical know-how, or what kind of role they play in the decision-making process.
2. Preparing survey questions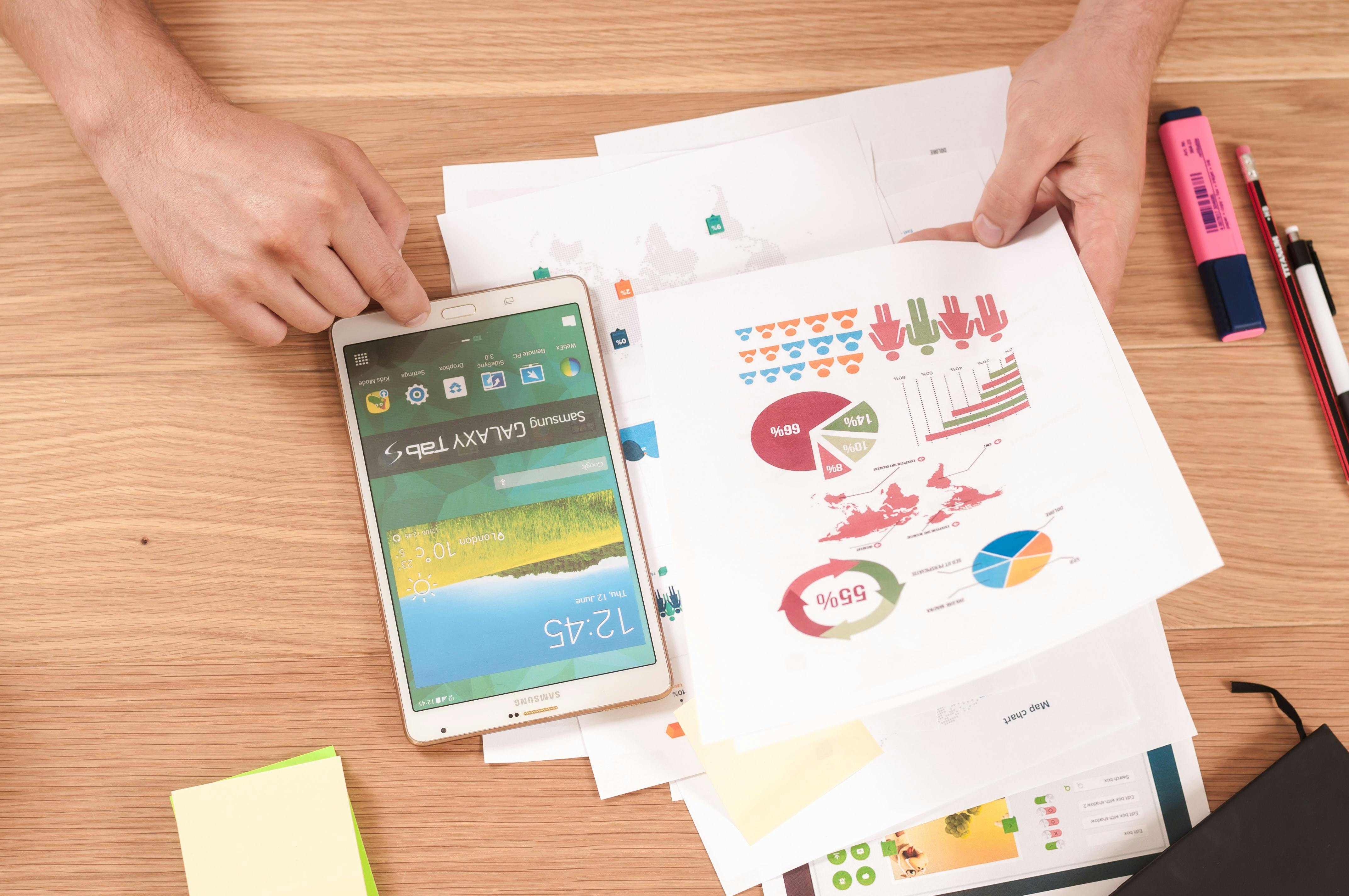 Key questions 
First, you need to make sure that you're communicating clearly with all of your team members on the same page about what it is that you're trying to achieve. Once this is done, we suggest asking yourself a few open-ended questions:
What problem are you solving for now?
What result do you want to achieve?
What do you not want to get?
Based on this information, you'll understand whether your product or service helps customers solve problems they may have. In addition, you can use it to help draft a customer-oriented value proposition and then move forward in marketing your business through direct methods!
Here is another inquiry that we recommend: How may we assist you today? This question combines asking What are you looking to improve and What have you been doing lately? This question will help you discover the source of a person's uneasiness or discomfort so that you can then assess what potential solutions might suit them best.
Should I pay attention to a particular respondent? 
It's vital to find out if someone is a target respondent or not. One way to determine this is by seeing how important the task they are trying to get done is and basically seeing if it's something they take seriously. You can tell whether or not someone is serious about what they're doing by how much effort they put into it, so we're looking for people who know exactly what steps are required to achieve their goals and solve problems that might arise in completing these tasks.
In this scenario, a good open-end question to ask would be:
"Is your job your only source of income?
If yes (or no) is counselling your full-time or part-time job?"
If someone is dependent on the money that they get from counselling sessions, they may find it hard to abandon casework to attend an interview session and could lose their means of subsistence if they don't have any other healthcare providers.
You can also ask a respondent to leave their number and email address. If they do, they're an engaged audience member who you should analyze your findings so that you can best offer the solutions to their problems. Make sure you also include what kind of solution in your findings so that you can easily explain how solving the x,y or z problems will help them.
What is a respondent like?
The goal is to get to know your potential customer: Who are they What industry and role do they work in? The answers to these questions will allow you to formulate a proposal, create relevant success stories and target the segments for your product.
Once you uncover the common needs of customers, they tend to respond more favourably towards your product which will ultimately have a positive effect on your sales.
These are some key questions that remain as open questions:
What areas can you help us with?
Are you an independent consultant, or do you work for a company?
If you work for a company, what position do you hold?
How much money does a client lose?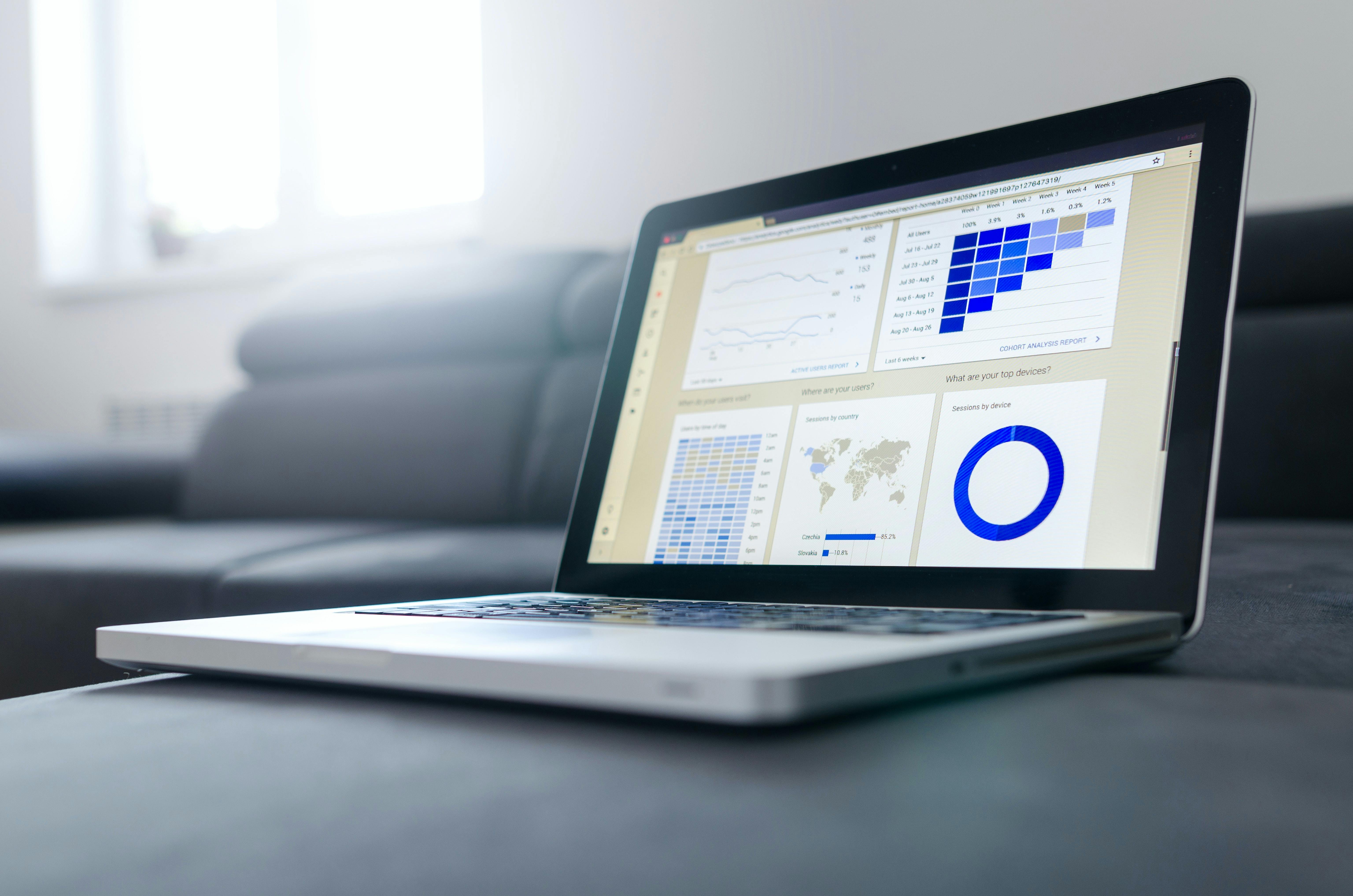 Asking how much profit a company will lose if they don't solve a problem or achieve their goal in some way is an effective method when trying to understand whether or not they need your assistance.
You can create urgency by asking directly:
"What's your total income ?"
To make it more accurate, you should instead ask the following questions:
What is the average cost of one consultation?
What is the average price you charge for a consultation?
These questions are designed to give you and the client a mutual understanding of the ultimate goal. Moreover, there's no better way than asking these questions to evaluate how much value your product will be able to deliver upon their expectations and if it will fit into their current set of needs. Are they ready to take action right now? Can something that they already own help them solve their problems (or in this case meet one of these 3 goals) or do they need additional tools or products? It is advised not to force a sale but rather to identify useful paths for conversations based on these key insights.
3. Setting up a website with a survey 
To create a landing page with a survey, you'll need to:
Create your email newsletter or website content. Your landing page should include video and text as well as information on the specific subject of your campaign, such as an invitation to take a survey.
Work on web design. Your landing page should be simple so visitors understand where they are and what action they need to take next (i.e. "Take the Survey").
Make sure there is a motivation for visiting your site and participating in the campaign. Offer an indirect reward for participating in the campaign, such as an exclusive discount or a free version of your product!
4. Building your respondent base
The easiest way to have a broad and in-depth survey is to use your mailing list. If you don't have a mailing list, there are some things you can do:
1. Buy one from a company that has a similar target segment as you (if you're just starting with an online store, for example, try asking other online retailers if they have any customers that may fit into your target demographic or even inquire about their customer list!)
2. Use LinkedIn; this is a great place to find potential leads who could be interested in your product/service since people on LinkedIn tend to work at organizations that have the decision power when it comes down to buying new services and products
3. Browse through specific communities and social networks, find people in thematic groups who might go well with your product and reach out to them
4. Reach out directly to experts in areas of interest whom you admire; able to woo them over with kind words and tempting offers!
5. Choosing communication channels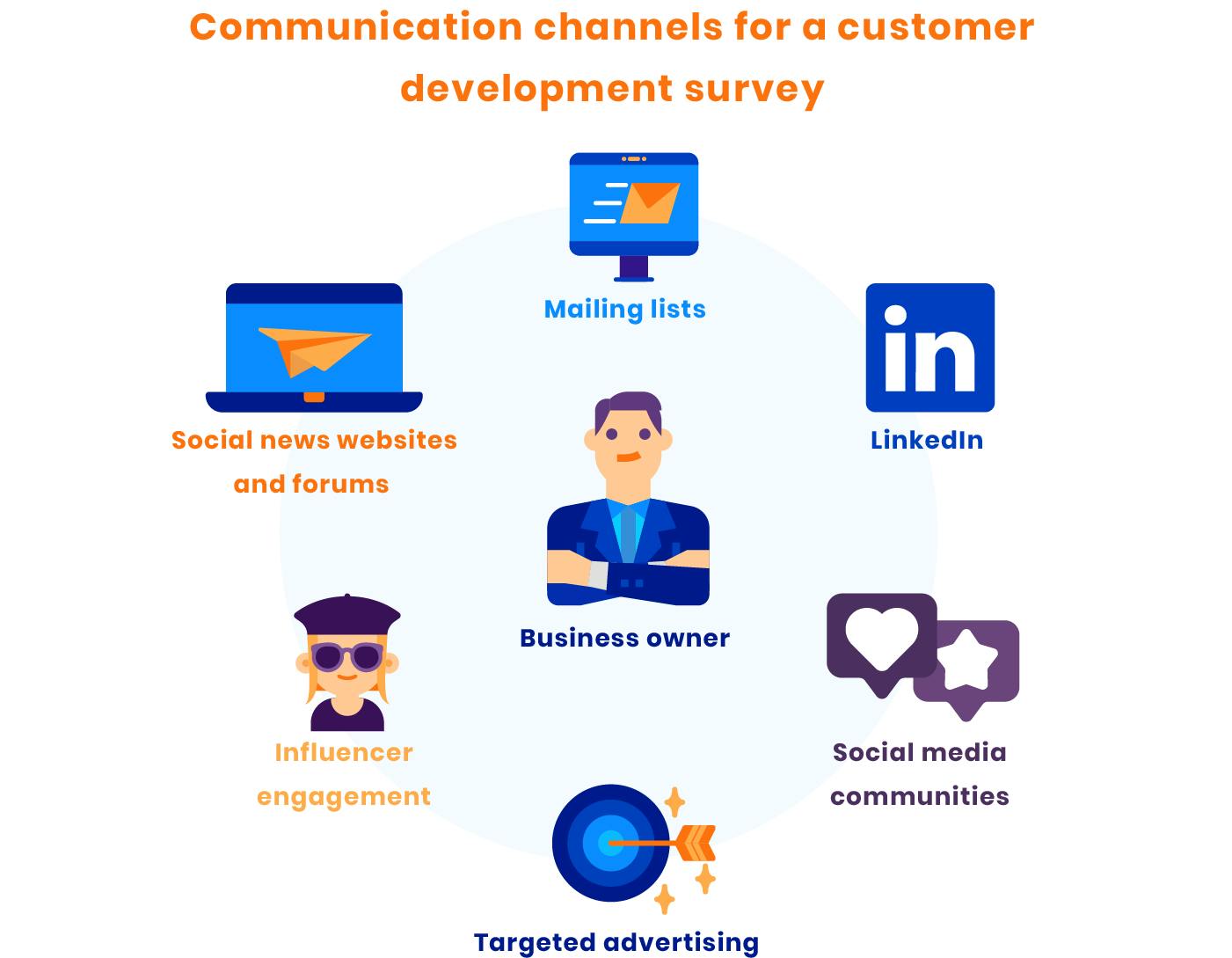 The fastest and easiest way to invite people to a page where a survey takes place is by using your mailing list. Alternatively, you can use other avenues to spread the word about a survey that's going on as well. Here are some ideas for alternative platforms for reaching your audience:
LinkedIn helps not only to attract the right people but also gives them clearer supports and instructions with a video message.
Post your invitation in communities and social networks of different themes.
Use targeted advertising on Facebook, Instagram, Twitter, and LinkedIn.
Work with opinion leaders and experts to be included in their channels of followers from around the world.
Before writing a sequence of messages and developing creatives for your communication channels, make sure you actually can get in touch with your potential customers. If a communication channel is moderated, you'll have to ask permission to post about your survey.
6. Composing a sequence of messages and creatives
When starting up a project, you need to draw up a sequence of messages (for example, a welcome message, an invitation for the survey recipient to fill out the survey, and follow-ups) as well as additional creatives (images banners videos for various social media channels). Your messages should sound casual and straightforward as if you were addressing them to your best friend. Note that filling out the survey will not take much time and ask them about problems they are working towards solving.
In the invitation email, it's important not to offer any valuable prizes or rewards for participating in the survey. The reward will be the solution to the problem that worries your respondent. If you want to motivate survey participants, offer them a discount on future solutions to their problem in gratitude for their feedback and the opportunity to improve your product or service.
If you use a moderated channel, make sure your messages meet the requirements in terms of message length, image size, and so on.
Before creating your advertisement, take the time to study the specifications and requirements of each advertising platform to create an ad that is viewable across all screens.
7. Communicating with respondents 
To ensure your communication channels are represented well in your survey, it's a good idea to seek out a professional who understands the ins and outs of setting them up as you lack experience. If you're using several channels, track them with UTM codes so that you know which works best!
8. Analyzing the results
The crucial last step is analyzing the results. Here's what you need to do:
Download data from a service that conducts surveys. Export it as an Excel or Google Sheets document.
Delete all technical columns.
Add a column where you put codes specifying which channel the respondent came through from – for example, Google, Facebook, Twitter etc.
Add a column for codes specifying where a respondent came from by using social media, e-mail marketing or advertising on third-party platforms. This step is necessary if you use multiple communication channels to advertise your product, whether it's an electronic device or not.
Add a column to the row that contains answers to the question about the problem a customer is looking to solve: S = Social, O = Online review and P - Popular. In this column, indicate the length of the answer in characters (this is the most accurate indicator of the willingness to make a purchase).
Add a column where you can indicate if a certain respondent is relevant. This field can have a coefficient from 0 to 1, by which you can multiply the number of characters in an answer about the problem that the respondent wants to solve. This will help you determine whether a given solution is popular among your respondents.
Add a column and record the resulting values (the length of an answer multiplied by how relevant it was rated). Sort your data in descending order based on these values.
To avoid the complications involved in running market analyses, you can segment your customers into groups based on their demographics. By categorizing your audience by age, gender, income level, or some other feature and then targeting your campaigns accordingly you will result in a more effective marketing strategy.
Now you can group your respondents by looking at their answers to the question where they talk about problems or struggles that they are having.
By analyzing the comments, you can further understand what the most common requests for improvements are that you may need to add to your product (or service). But don't stop there - analyze further and see if there are any patterns and check for keywords that might be of use later in communicating with surveys.
Conclusion 
Customer development surveys help you and your company create a product that will appeal to a large number of people and increase engagement.
Start by putting together a list of relevant questions, then use those questions to communicate with potential customers. Ask them how they use your product and what else might interest them. Later, analyze the data you're given. Next, categorize your target group into no more than three to five sub-groups based on their answers – these groups are segments of the market where you can begin to fine-tune main marketing messages about each group's preferences.