A lot of startup founders ignore the fact that software product managers are key to their success. This article will address your doubts about why product managers are so important and how you can use them as a tool for business growth. Check out this piece on finding a good product manager!
Software product manager role and responsibilities
Product manager definition
Let's first tackle the question, what is a product manager's role?
The product manager is a critical part of the process who aids in identifying customer needs as well as analyzing those needs through the lens of how it pertains to the business and its success. A product manager ensures that the product team becomes focused on these analyses and then leads them in reaching that common goal at hand - whether it's to create a piece of software or make an app.
Product manager's responsibilities
On your way to becoming an entrepreneur, you have to form the vision, scope and business model for your project. Having a good vision means that you all understand what it is exactly that you intend on making in detail. It's also important to have an idea of what your product will look like. And during this part of the Entrepreneurial Journey, it's best to come up with a good business model so that the overall idea is sustainable enough for your project to continue operating.
Set yourself apart by looking at the current market situation and addressing your target market's needs. By exploring the needs of your target market and speaking to them with relevancy, you'll set yourself apart from every other competitor out there.
Research competing products. Knowing your enemy is necessary to beat them. Otherwise, you're working blind. Ask yourself, are there competitors out there which are doing better than mine because they have greater focus from a brand perspective? Or do they apparently not care about some simple thing that could tip the scales in their favour?
Create a decision-making roadmap. In the world of business, every choice has its own pros and cons, and with so much to weigh up against so little time, it's not impossible to look back at your initial plan and decide that you're just going to change direction. Work with your team and any relevant parties to ensure that everyone is on board - then by all means make any alterations you feel necessary!
Prioritize features. The backlog is a warehouse of disordered features that haven't been implemented. Their importance must be assessed before starting the development. Many different people could potentially help in this process with different levels of involvement. Be sure to coordinate your product staff carefully!
Own your backlog. As a product owner, prioritize your backlog and make sure everything in the queue is handled properly.
As a Project Manager, you should be in control of product communication. Miscommunications between the product team must be nipped in the bud as soon as possible. Otherwise, the project could end up being a disaster!
Analyze data; your job is to make sure the product managers are looking at anything and everything relevant when it comes to how users react and engage with your product. You should be collecting all possible data from analytics and anything else that can include stats about engagement, usage, sales, page views and more.
What are key metrics? Defining a set of metrics is like setting a goal - goals will help guide you in terms of what kind of data you should focus on and which numbers mean the most to the health of your product. There's a lot involved in defining key metrics for your project, but look at this article which does a great job outlining exactly what you need to accomplish!
Ensure data is carefully gathered to help validate an idea. Measure progress using analytics tools.

Product manager substitution
The job of Product Manager is difficult, but there are several aspects of the product you can manage that may save you time. These areas include customer research, competitor analytics, and even your own business analysis. How does the role fit in with other people? How does it interact with different departments? Is your company's design team focused on UX or UI? Is the project management expert at guiding projects from start to finish or do they find difficulty in getting things moving if obstacles arise? If you plan to scale your product up further in the future, talk to a financial advisor about what's realistic and how to increase that growth!
Why a product manager is important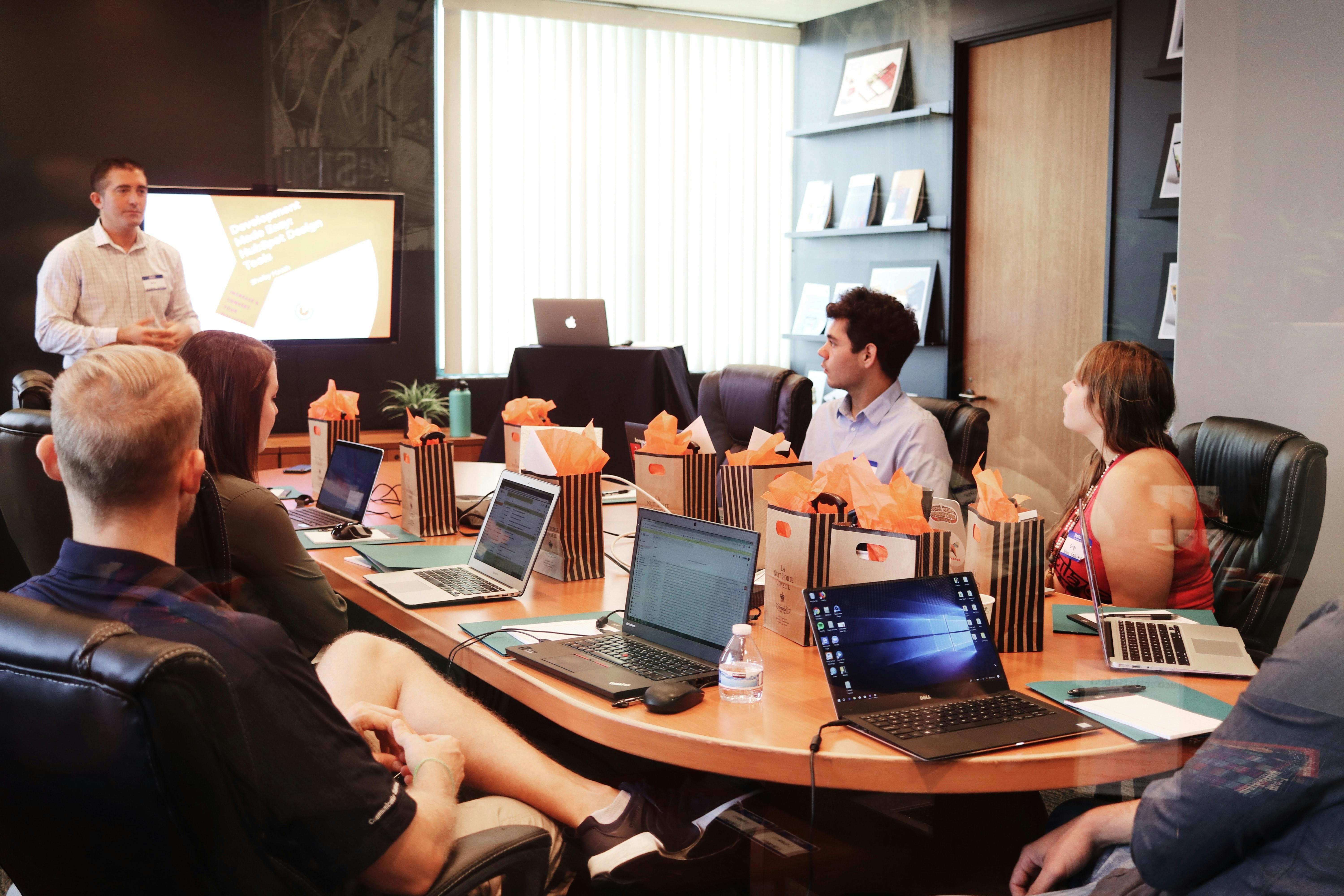 According to data published by CB Insights, more than 42 per cent of startups fail because of a flawed market need. Out of the top reasons that startups fail, four of the most common reasons for failure are: Ran out of cash — 29 per cent, The team wasn't right — 23 per cent, Got outcompeted — 19 per cent and Faced price issues — 18 per cent.
Now, compare these reasons for failure with the list of responsibilities above. As you can see, all of them are closely connected. So it's fair to say that the success or failure of a piece of software is highly dependent on the role of a product manager.
Microsoft Zune case
This company that you are starting isn't the only one that has ended up in this disadvantageous situation. Microsoft Zune is a striking example of what happens when you try to enter a market while late to the game. The Zune media player was launched along with massive marketing investments in 2006, but it's discontinued now and had almost no effect on its main competition, Apple iPod.
Zune's failure in the market highlights one of the most common reasons why many start-ups fail. If there is either a lack of market demand or want for your product, it will not be successful no matter how well received and marketed it may be. One way to best avoid such an occurrence is to determine if there is actually a need for your product before you launch your business by doing some initial research on the types of people who would use your product.
Project manager vs product manager vs product owner vs business analyst: What's the difference?
Although a project manager specializes in handling the day-to-day tasks of a given project, their roles are more tactical than strategic. A similar concept exists within scrum development known as a product owner. While product owners can sometimes have some responsibilities that are relevant to strategizing and planning beyond their focus on tactics, both members of the team need to have different specialities.
Product manager salaries
On glassdoor.com, we discovered the following average salaries for product manager positions in different locations: In the United States, the average yearly salary is about $112,000. In the UK, it's about $73,000. In Canada, it's $70,000. In most Western European countries, salaries are similar to or a bit lower than that of the UK or US.
Hiring a product manager
1. Hiring in-house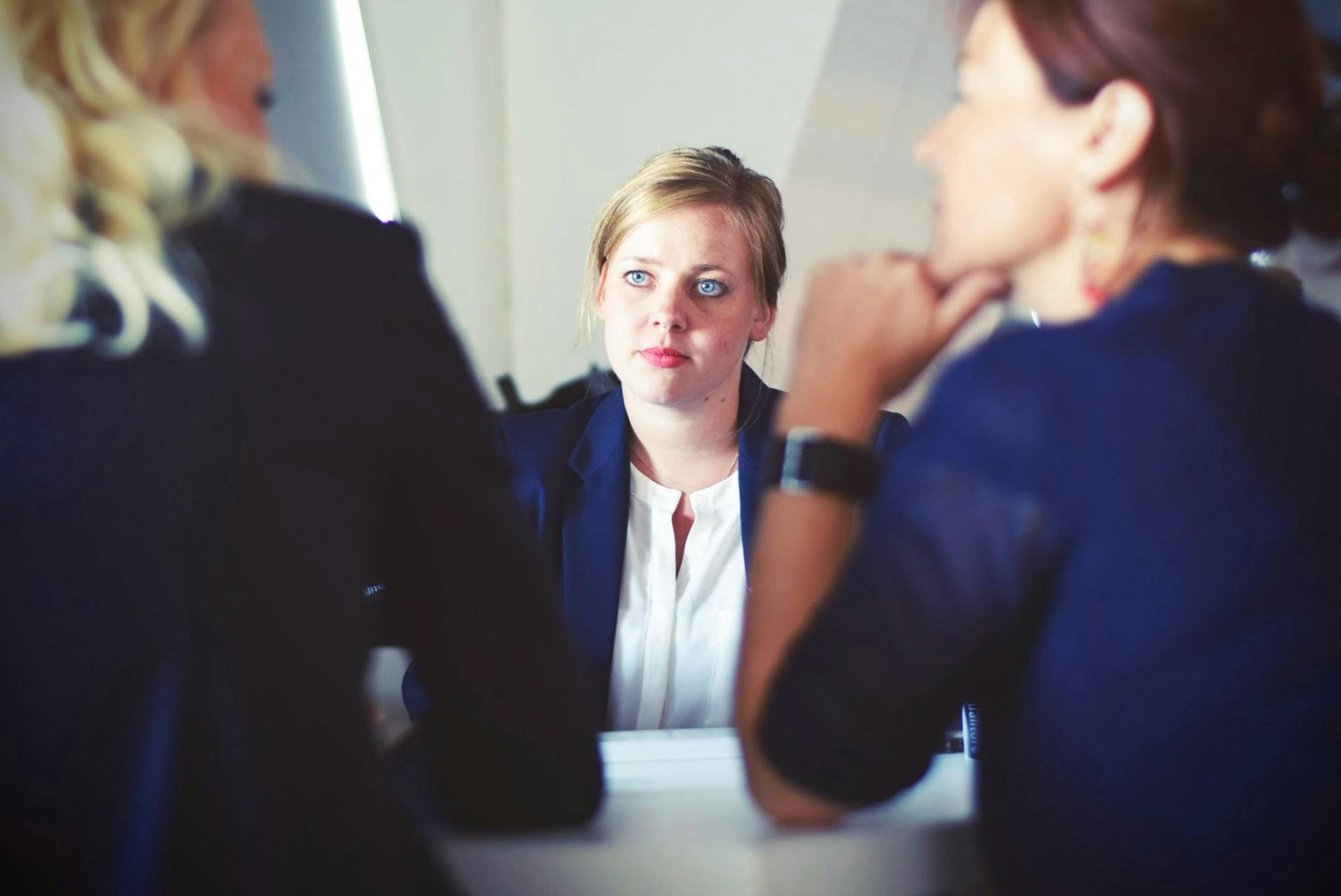 Pros:
Productive employees are fully focused. They will invest all work hours into your product. They need not switch between tasks during the day, and thus their performance will be at its peak.
Easy communication. Telecommuting from home has made it much easier for a product manager to communicate with peers and colleagues. Even easy communication with those who are located near her dwelling can occur more efficiently and on a more regular basis than in trying to keep in touch with team members who commute long distances each day or work from other states or countries.
Efficient supervising. Because telecommuting allows one the option of being at home while working, anyone in charge of supervising the work of a product manager remotely will have an easier time doing so.
Cons:
Can be hard to find. The product manager role requires specialized knowledge and expertise in a wide variety of fields. This can make it difficult to find the right person on top of your office, as the relatively low supply can cause companies to compete for this talent across your entire industry
Employing a new employee can be costly. Not only because they require equipment to do their job, but healthcare and many other benefits like 'a table and chair'. Lots of planning needs to go into hiring someone and it can take a long time before you find someone who isn't just right for the job, especially if you want to ensure they fit in with the team too!
Small scale projects tend not to appeal to candidates as much as big projects. Candidates with more experience will usually be looking for large-scale projects rather than small ones.
2. Hiring out staffed employees
Hiring employees with an out staffed agency can be extremely beneficial for both you as the client and the freelancer they will be hiring. While many of the same challenges that come with hiring internal workers are present, in out-staffing hires there is often more communication between all parties involved since someone will have to take on a manager-like role for your out-staffing company.
3. Hiring a freelancer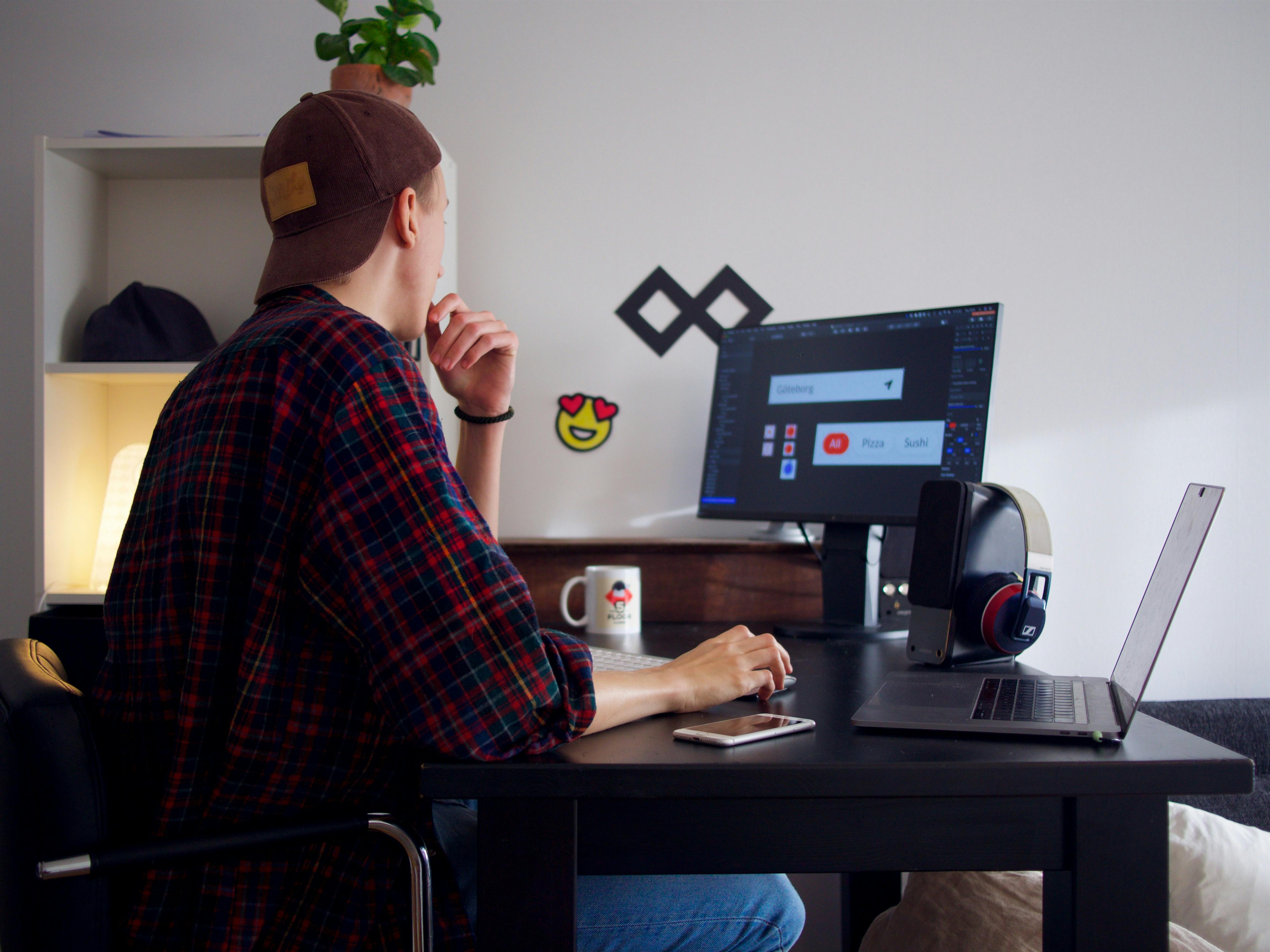 As we said before, being a freelancer has its own challenges. Any skilled freelancer will look out for his development and this will mean that he will probably disappear after a bit of time. On top of that, there is really no assurance if they would work towards the vision you have in mind. Try it out if you feel like taking a risk and see how it turns out!
How to hire a product manager successfully
When to hire a product manager
A product manager is involved in the very earliest stages of any product development. Product managers are responsible for defining the goals, scope, and strategy for a new product or idea. This calls for a dedicated product manager to be involved from the start of any project or initiative.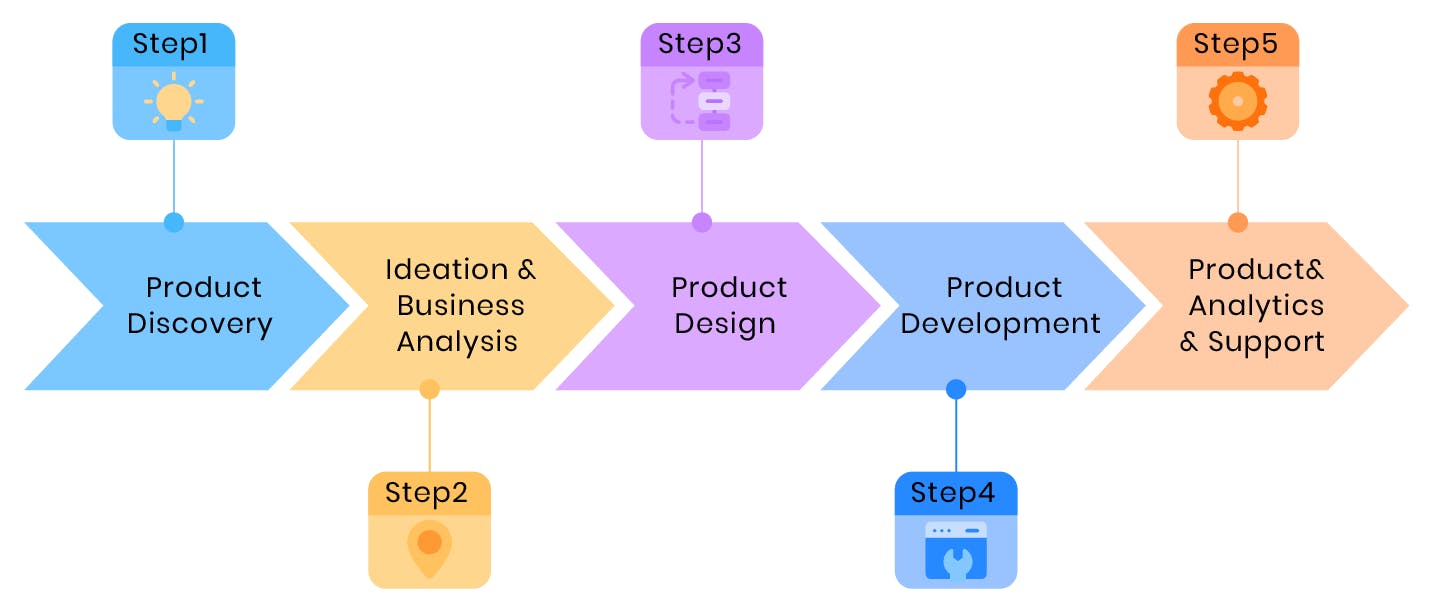 Some advice on successful hiring
How can you find the perfect product manager to bring your vision to life? Start by putting together a detailed job description. Try to consider every possible scenario and get all of these details written up and we'll tell you why in a minute. Structuring your description is important, too. Are their daily duties needed? What are essential skills to succeed in this position? Also be sure to mention the projects that they will be responsible for whether it's skincare, hair gel or kid's toys!
Search for people who are experts in the areas where you need them. As mentioned above, search online job sites or communities related to your project's working field where people tend to meet. Also, make sure to include social media platforms in your search and, as Glassdoor.com suggests, receive recommendations from your friends and colleagues who have already experienced success with gathering good candidates in the areas that you are lacking expertise on!
Develop a detailed job offer including short, medium, and long-term personal goals such as learning new skills or improving existing ones. Once you hire someone, arrange proper onboarding.
How to evaluate product manager candidates
Product manager skills
A bachelor's degree in Computer Science or a related field such as Software Engineering will be helpful but we also encourage those with an entrepreneurial spirit to apply who have significant experience shaping innovative and distinctive products.
Having worked on multiple innovative projects or managing teams is preferred. Experience working in a product management capacity is important and so is the ability to communicate effectively with a diverse team including non-technical staff.
Well versed in agile methodology.
Know what an MVP is, why it's important, and how to create one. Takes ownership of daily meetings, product launch concepts, and sprint planning sessions.
Understands the vision of your company and the potential direction of the product
Excellent communication, flexible problem-solving skills, research and interpersonal skills.
Can confidently manage all product development teams' communication processes.
Well-developed reporting skills
What to ask during an interview
Understanding a past project or role. To get an idea of what the candidates are suited for, you can ask about previous industry projects and roles. The best candidate will be able to speak about this with enthusiasm.
Understanding motivators and growth areas. You should also ask about their future and how they see their career evolving such as if there's any specific management position they have in mind or if there's something about being a manager that excites them!
Assessing theoretical product management knowledge. Here you can either ask some blitz or situational questions related to theory or offer the candidate to do a test task. The second option works much better with people who are bumbling when asked to give instant answers.
Assessing practical product management knowledge. The best option to assess practical skills is a test task.
Technical background is sufficient for most situations. We would still ask the candidate to show us examples of previous work (can be personal projects) if deemed necessary, and a portfolio with their previous products or apps would be extremely useful so that we can see an idea of what they are capable of.
Asking basic questions about UI/UX could also potentially be relevant in determining whether or not a person has some knowledge of UI/UX related matters.
Product management outsourcing
Another option to consider is outsourcing. Whether you decide to hire an agency or outsource your project management in-house, a reliable team of professionals could be your best bet. Let's look at the benefits of outsourcing the product manager role specifically!
Benefits of outsourcing
Advantages of outsourcing. Sharing the burden is essential. You have to trust other people to get things done. Cost-effective management is a key benefit of this approach. Finding a partner who has previous experience means you don't have to reinvent the wheel every time you work on your project and can learn how to deal with specific issues by taking knowledge from your partner's experience.
Distinct Clouds is at your service
Hiring a product manager can be tough because they need to have many different skills. It can be hard to tell if someone's qualified in a remote position. Distinct Clouds has the solution to this problem. Our Product Management Competency Center has highly skilled professionals whom any company would happily hire - and we are only a phone call away!
Conclusion
So let's recap:
A project manager is a separate role from the business analyst, product owner, and product manager. Unfortunately, without a project manager, you can't really have a successful project at all.
A project manager's duties are pretty broad and complex - but also potentially rewarding. The pay for being involved in such an important profession is fairly luxurious as well! You can always expect to find a variety of helpful advice on how to hire a good project manager for your project if you search hard enough online.
There are many ways to approach this when thinking about finding someone capable of taking on the responsibility; as mentioned above, outsourcing certainly makes plenty of sense too!
Of course, it will ultimately be up to you whether or not one needs to take action when deciding whether or not they should act by hiring a good product manager for their next big endeavour.