Building a Minimum Viable Product (MVP) is a popular way for companies to test and validate their ideas, and attract customers with a minimum investment of time and money. But to what extent should you allocate resources for your mobile app MVP? Several factors will determine the price range you're looking at based on examples of three popular mobile applications:
Instacart (grocery delivery).
Indeed (job board).
Meddy (telehealth).
Estimate for a grocery delivery app MVP
Instacart is an application that allows users to have groceries and home essentials delivered to their doorsteps in less than an hour.
The Instacart app offers quick delivery from grocery stores in more than 5,500 cities in the US. Instacart users can schedule deliveries for several hours or even days in advance and request to pick up groceries themselves, saving time on roaming the shelves.
Instacart provides its services for individuals who enjoy spending their free time doing things other than grocery shopping. Customers receive a variety of benefits and special offers and Instacart has built a reputation among customers for friendly service and dependability:
Registration— Enables users to sign up for your E-Commerce site. Allows you to limit registration to customers or merchants depending on your needs so one can tailor payment types available. This is a good feature for banks and other financial institutions who want a secure way of allowing users/customers etc. to take out loans even if they have bad credit histories.
Account management — Provides customers with features for signing in through email or phone numbers, resetting passwords, editing account information and other functions that should be tailored according to your business's needs that will facilitate creating an engaging experience for your customer. The better the user satisfaction levels are the more likely you're going to close a deal with them!
Merchant profiles — Merchants can edit their profiles to take control of the information displayed in their stores. In addition, it allows administrators to list and filter merchants and disable or enable merchant accounts if needed.
Administrator authorization and account management — Allows administrators to log in to the admin dashboard, edit account details, list all admin accounts, and delete or create admin accounts.
Driver registration and verification — Comprises functionality for creating a driver account and accessing it in the system. Administrators, in turn, can view a list of drivers in the system, check their account details, etc.
Product Catalog Management — Manage categories and options. Add products, descriptions, prices, and more.
Product Listings — See listings with photos and descriptions. Edit/Add/Delete products, categories, images, pricing details e.g. all in one page.
Payment management — Allows merchants and drivers to manage payout settings. Administrators can view payment settings, edit them, and manage order fees. Shipping — Allows administrators to view and edit shipping options.
Order placement — A critical module composed of features for searching for items, viewing store details and products, adding items to a cart, and making payments. Merchants and administrators can use this module to check orders details and shipping statuses and to cancel orders if needed.
Order deliveries - Deliveries are often made by independent contractors who manage the entire process themselves. That means once you've designed your delivery experience, you can let it run itself! Customers can use this module to check the status of their orders, see estimated arrival times, and track the current location of a driver on the map.
Customer support — Allows customers to submit any questions or concerns to be addressed by a system administrator in a separate screen from the main dashboard which is easily accessible by both.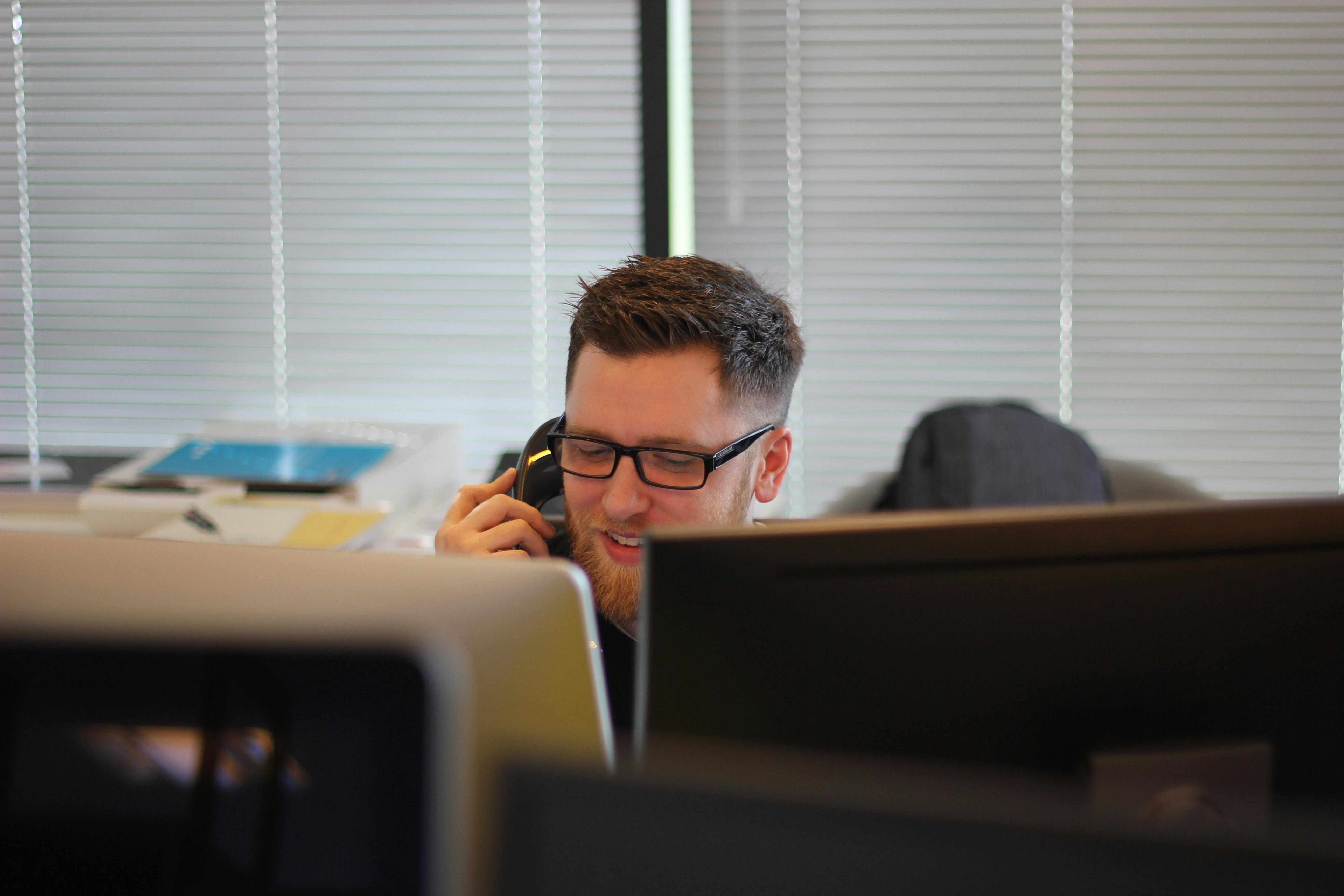 Estimate of the hours required to build an MVP with a basic feature set for a grocery delivery app: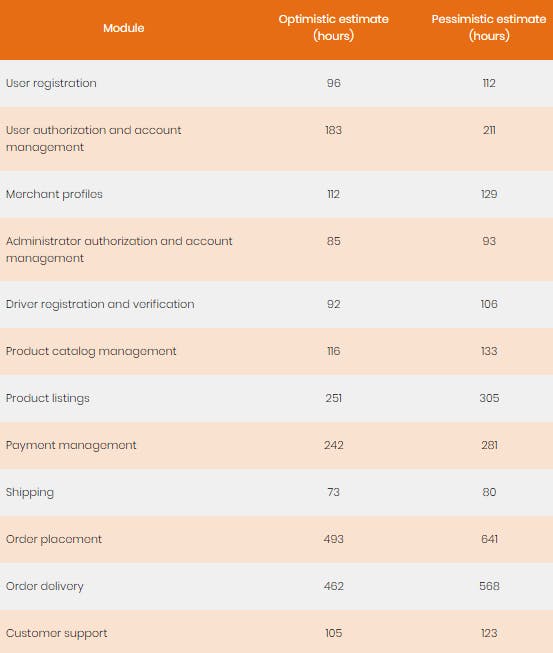 Estimate for a job board mobile app MVP 
Indeed is a worldwide employment platform that provides companies with the resources they need to find and hire talented employees, while also giving job seekers access to hundreds of potential job openings. The Indeed mobile app makes it easy to use this resource on the go. Companies can post new career opportunities for free, simply by typing in vacancy details such as the job title, location, and required qualifications.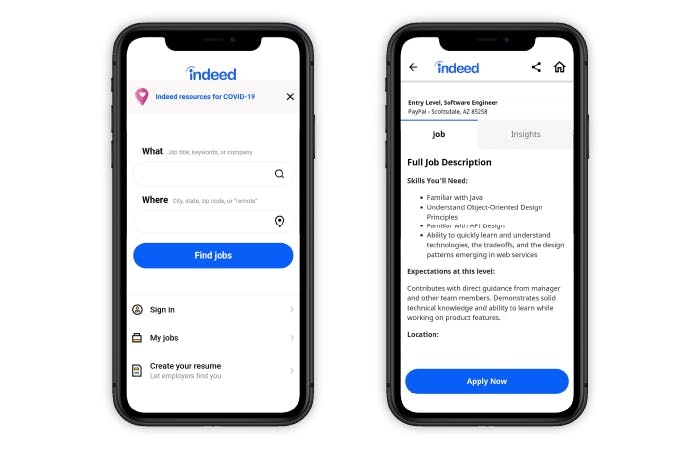 To create a mobile app like Indeed, the most important modules to include are those that will allow both job seekers and employers to build their profiles on the platform. This includes:
An authorization system – A login system – A notification system – An adding an article functionality – A commenting on articles function – A search engine
Introducing Employees — Account features that allow you to present your business to new employees. These include identifying logos, company photos, and videos as well as providing details about various departments, benefits packages, career options within the company, and more!
Introducing Jobseekers — Account features that help jobseekers personalize their online persona through customizable bios, resumes, skills & education sections, updated contact details & password management capabilities.
Profiles - Employers can use this module to edit their company profile information, manage photos, and videos, and delete their profiles. Jobseekers can switch their profile visibility between public and private, view their employment fulfilment progress bar, accept or decline job offers at any time directly on the site without having to contact the employer, manage information about education and skills, manage their media files.
Team member management - Allows an employer to view a list of all team members in the company's profile that are currently looking for jobs with the company whose profile visibility is set to public.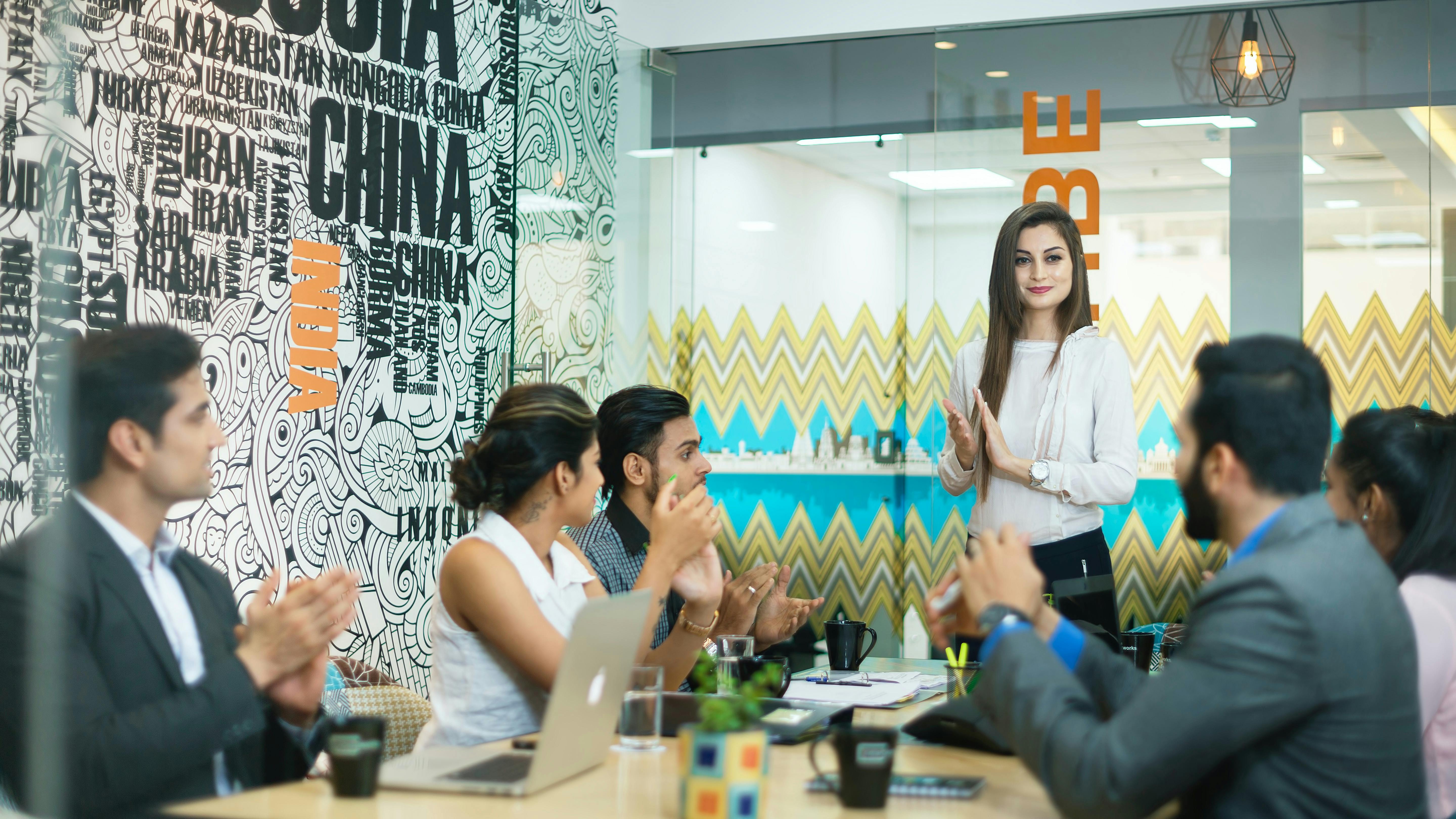 Vacancy management — Employers list vacancies, change vacancy statuses and delete them. Employers can also invite job seekers to apply for vacancies.
Application functionality — Job-seekers can apply for job vacancies, view their own submitted applications, and receive notifications about new job invitations.
Applicant management — Allows employers to check a list of all applicants, filter and sort them, and consider or reject applicants. In addition, employers can receive notifications about new applications and application updates.
Communication — In case of a conversation between a candidate and an employer, you can choose to switch it to a private or public one.
Notifications — This is what allows users to send notifications and receive them as well.
Customer support — if you're interested in how the application works, don't hesitate to read all the necessary information on the website corresponding to each section!
Estimate for a medical booking mobile app MVP 
Meddy is like AirBnB for doctors. Doctors who want to schedule appointments with their patients using the Meddy software pay a monthly fee to do so, while consumers can do this online for free.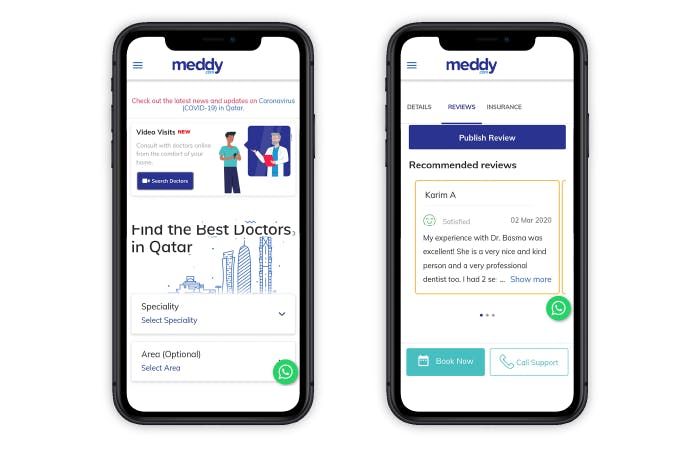 Meddy is a doctor search and booking platform that allows users to meet doctors while staying home. With Meddy, consumers will be able to easily check out the profiles of doctors and read the reviews about them. They will also be able to book video visits with them. From then on, patients and doctors may speak over Skype (or any other video chatting software) and get health advice about their symptoms or other matters that they feel comfortable discussing with a specialist.
The first version of a doctor search mobile app should include:
Registration — Allows patients and practitioners to create an account on the platform with their email addresses and password. Practitioners should also be able to enter their qualifications and availability.
Authorization and accounts — Enables users to log into their accounts created for them by the system with their email address and password, as well as change or update information on their profile on the platform. Users can also view and change information about themselves. They can delete their accounts if needed, as well as manage admin accounts on the platform via this module.
Dashboard — The dashboard makes it easier for medical practitioners to see and confirm any appointments.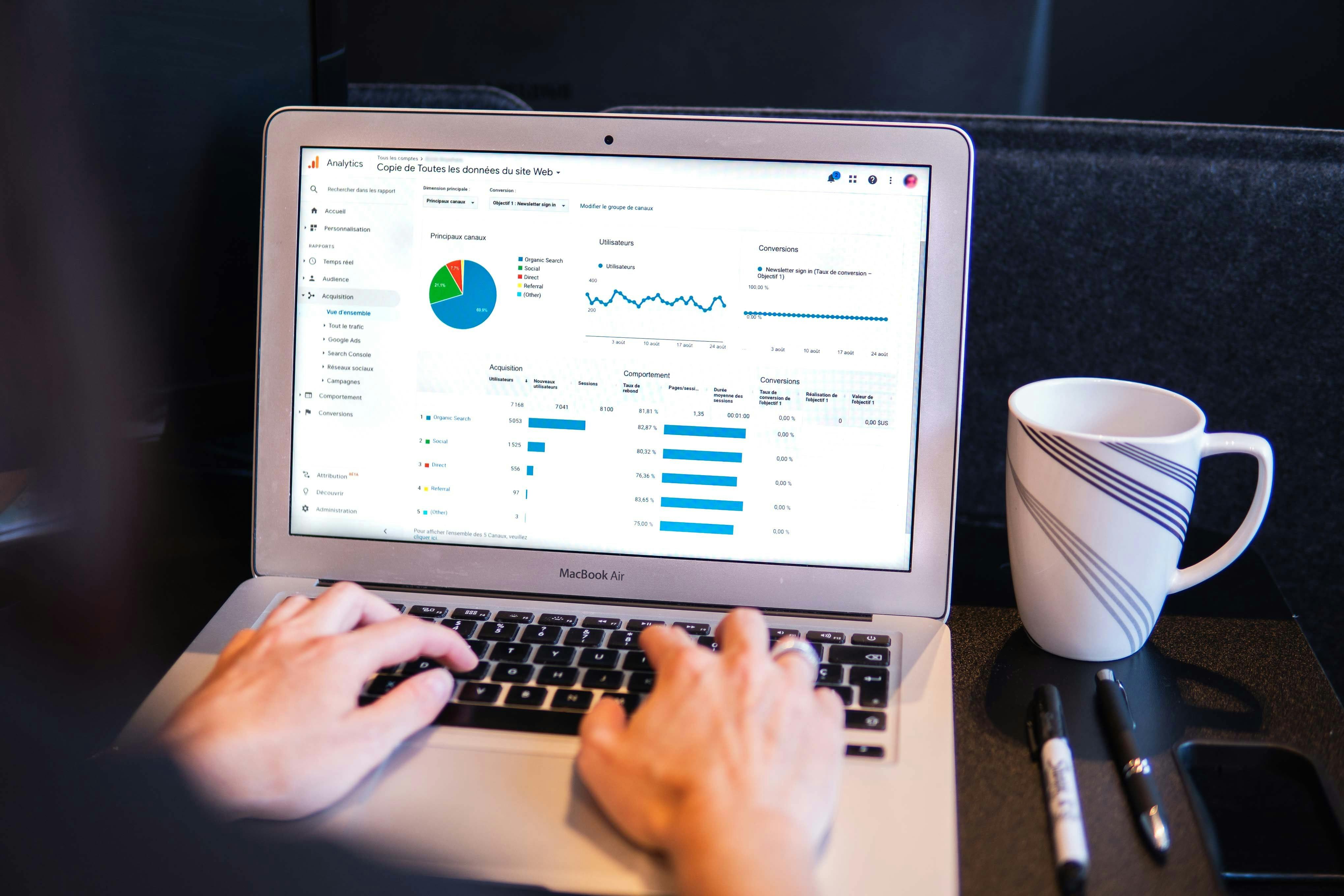 Profiles — Patients and practitioners can update their information and view their details as needed.
User management — Users can be screened, filtered, and sorted by administrators to better demonstrate who's eligible for the upcoming appointment slots.
Payments -Patients have various payment options to choose from when it comes to their health care. Practitioners can accept payments in different ways depending on what the patient is most comfortable with.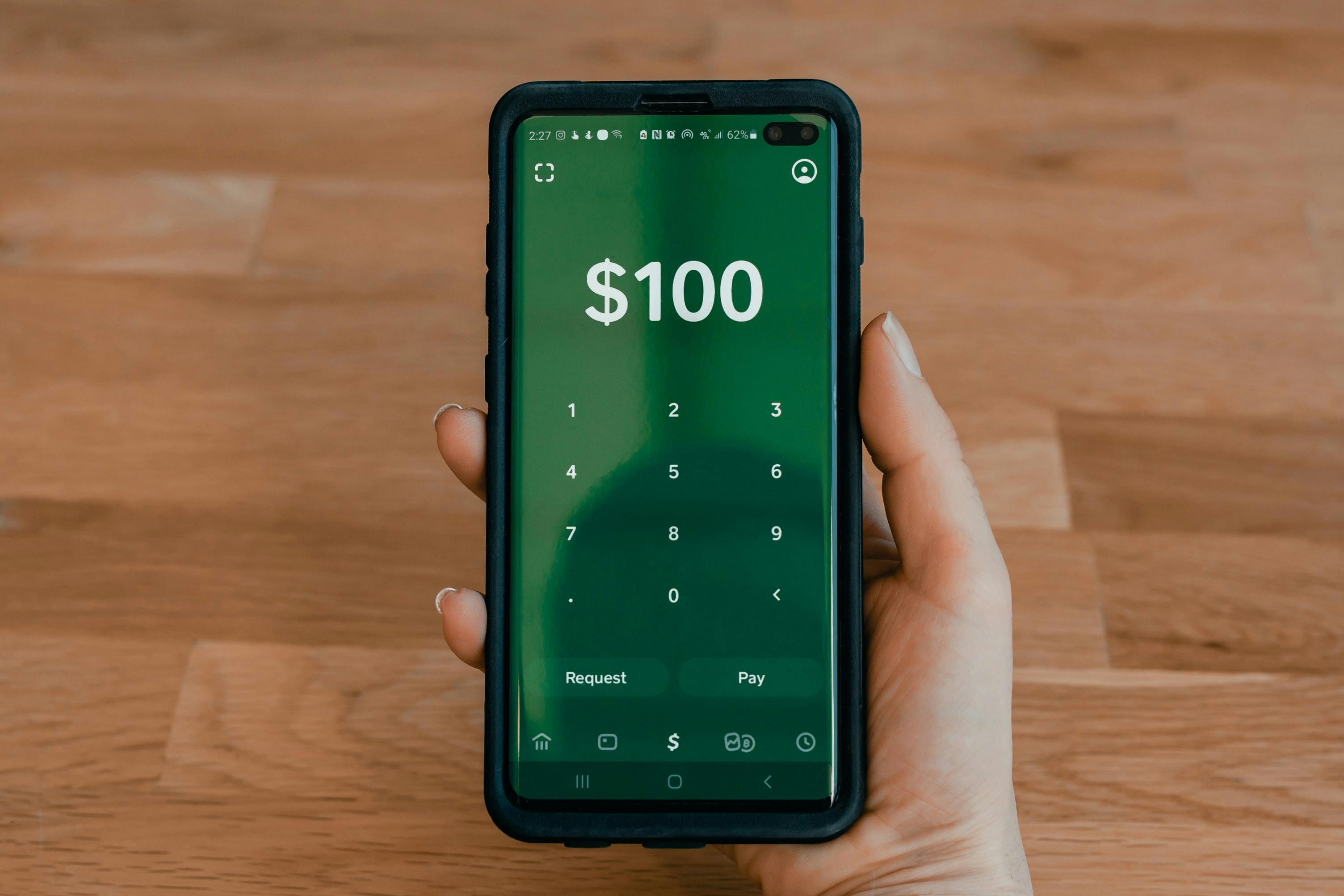 Availability calendar -Having a shared calendar makes practice planning easier for both patients and practitioners because everyone is aware of their schedules beforehand.
Practitioners — Helps the practitioner with getting information about patients by checking their average ratings on patient consultations.
Consultations — Lets both practitioners and patients arrange various consultation settings including whether it will be an audio, visual or mixed conversation.
Estimated time required to build an MVP for a medical booking mobile app.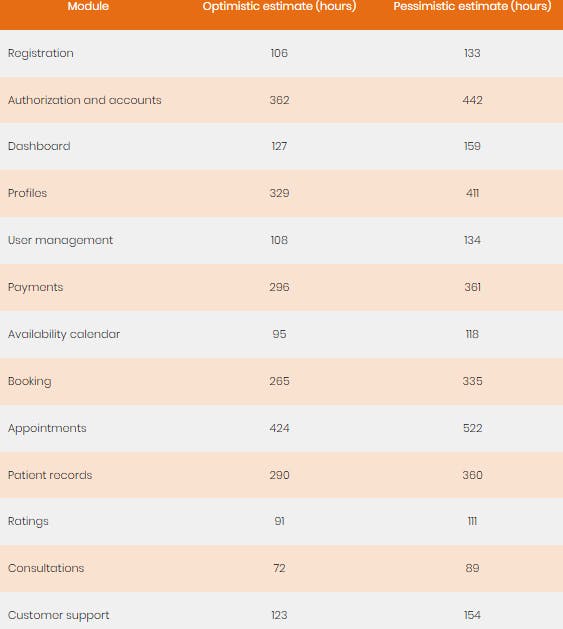 How much does a mobile app MVP cost? 
The main factor in the cost of a mobile app MVP is the hourly rate of your development team. The cost of software development in India differs significantly across the planet. According to Clutch, software development companies in the United States or Canada may charge between $150 and $199 per hour. Hourly rates in Western Europe vary from $100 to $149 an hour, while Eastern European software development companies provide their services at approximately $25 to $49 per hour. At the same time, software engineering in India may cost you even less than $25 hourly.
Once we've calculated the hourly rates of development teams in different regions and the number of hours required to build each MVP. We looked at this data and came to a total average price for each product/service: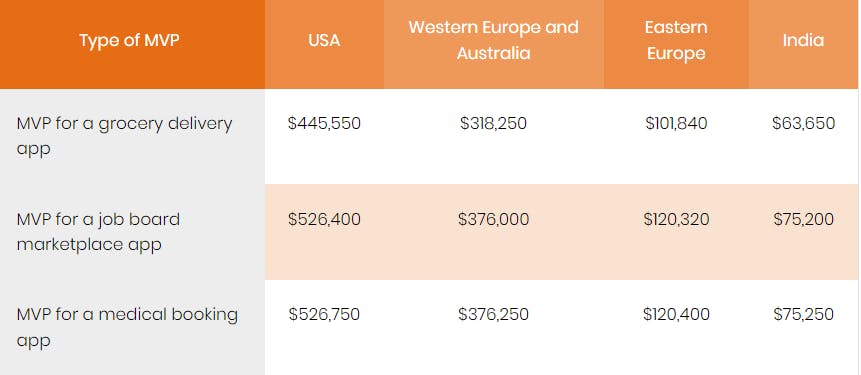 When choosing a development team to create an MVP for your startup, you should consider more than the price of the service. The level of education in the country your development team is located in, your team's level of English, and differences in culture are also extremely important aspects to take into account. When these things aren't considered properly it can lead to low-quality outcomes which often include lots of explaining and rework on your side.
Wrapping up
There's a particular recipe for success when it comes to product development, and your company needs a lean foundation that fits into the picture. If you want a great foundation to last a long time, certain ingredients will ensure your project is built from an MVP perspective from the ground up! Not only does this help establish software products faster, but you can also avoid reworked code, reinstalling faulty code and retesting due to resource losses