Getting a startup has been on your mind for a while now. You can't wait to implement it as soon as possible. But there is an old saying – haste makes waste. Indeed, this cannot contribute to success.
What factors make startups successful?
They are gradual and planned development of new products – that's what we will talk about in our article. In addition, we will discuss the steps you should take from the first product release until the fully-fledged project appears. But first, let us consider what some of those things might be that your MVP will have to go through before becoming a full product!
From idea to an MVP 
A minimum viable product ensures the success of your final product. That's why it's important to carry out a lot of research and do a lot of work to be sure that you'll put out a quality MVP. When you're first starting a company, an MVP is your product's foundation. For that reason, you have to focus on doing as much research as possible and creating as many products as possible to cement this groundwork. Here are some steps to help guarantee this:
#1 Ideation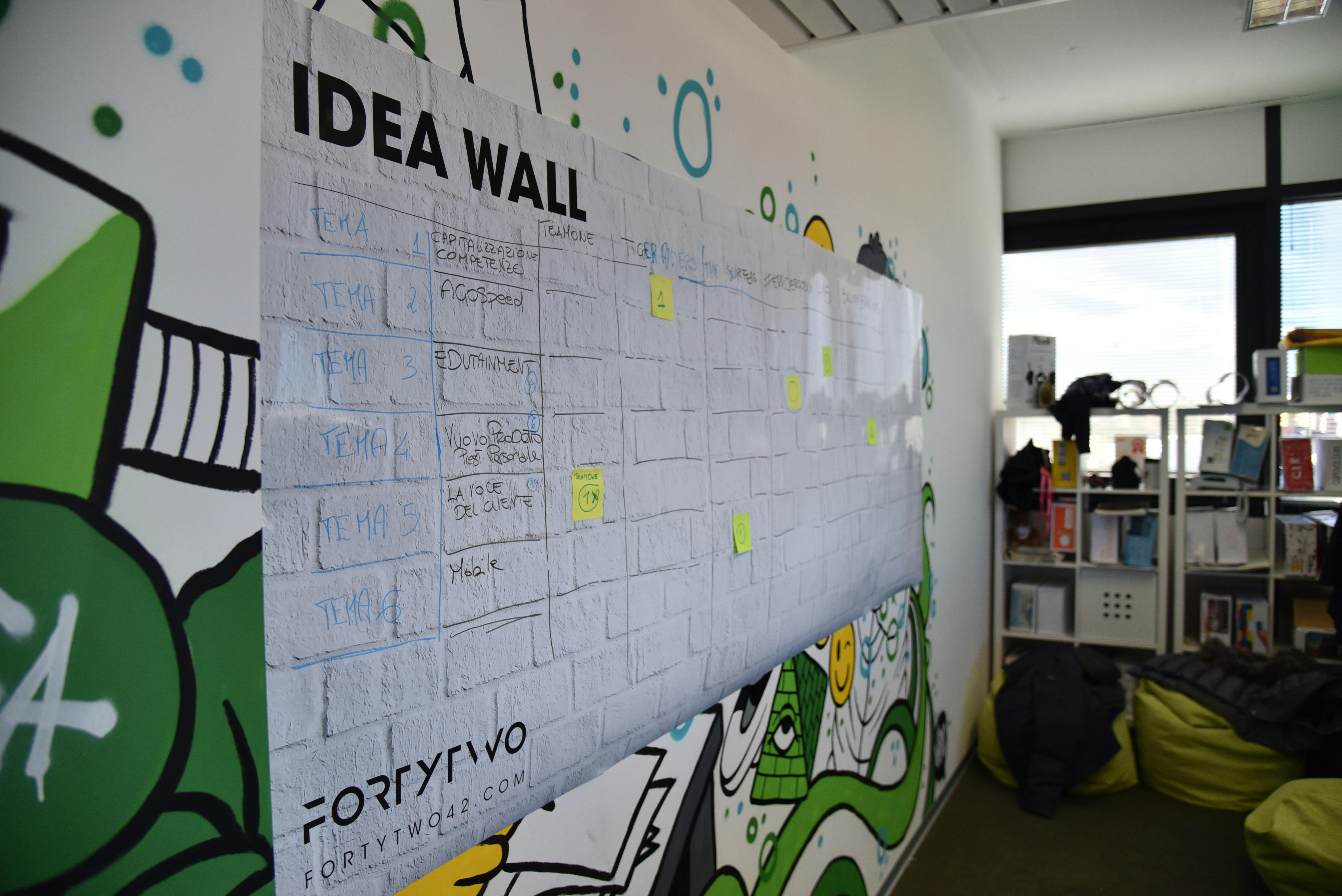 Making a product should start with an idea. Once you have an idea for your future business, you need to shape it. Simply having a cool idea won't bring you money. You should work hard to turn your idea into a product or service that users will love. Let's consider the tools and strategies that allow you to polish your business concept to perfection by following our guide!
Identifying a market need
First and foremost, you should make sure your product is valuable to the customer. To do this, you need to ask yourself
what exactly are your customers looking for?
What are their needs?
If you already have a certain type of product in mind then see if the market should be wanting that kind of solution or should there be other types of solutions available first. Before carrying out market research take the time to analyze your selected niche first. Find out how valuable it is and if there's room for another competitor so as not to waste any valuable time if it would seem like there isn't enough interest in the marketplace within that specific space.
Business plan
The Lean Canvas is an important piece because it allows you to make a clear picture of your business plan without including too many superfluous details that can seem irrelevant to those who don't have as intimate a piece of knowledge as you do about the particulars of your business.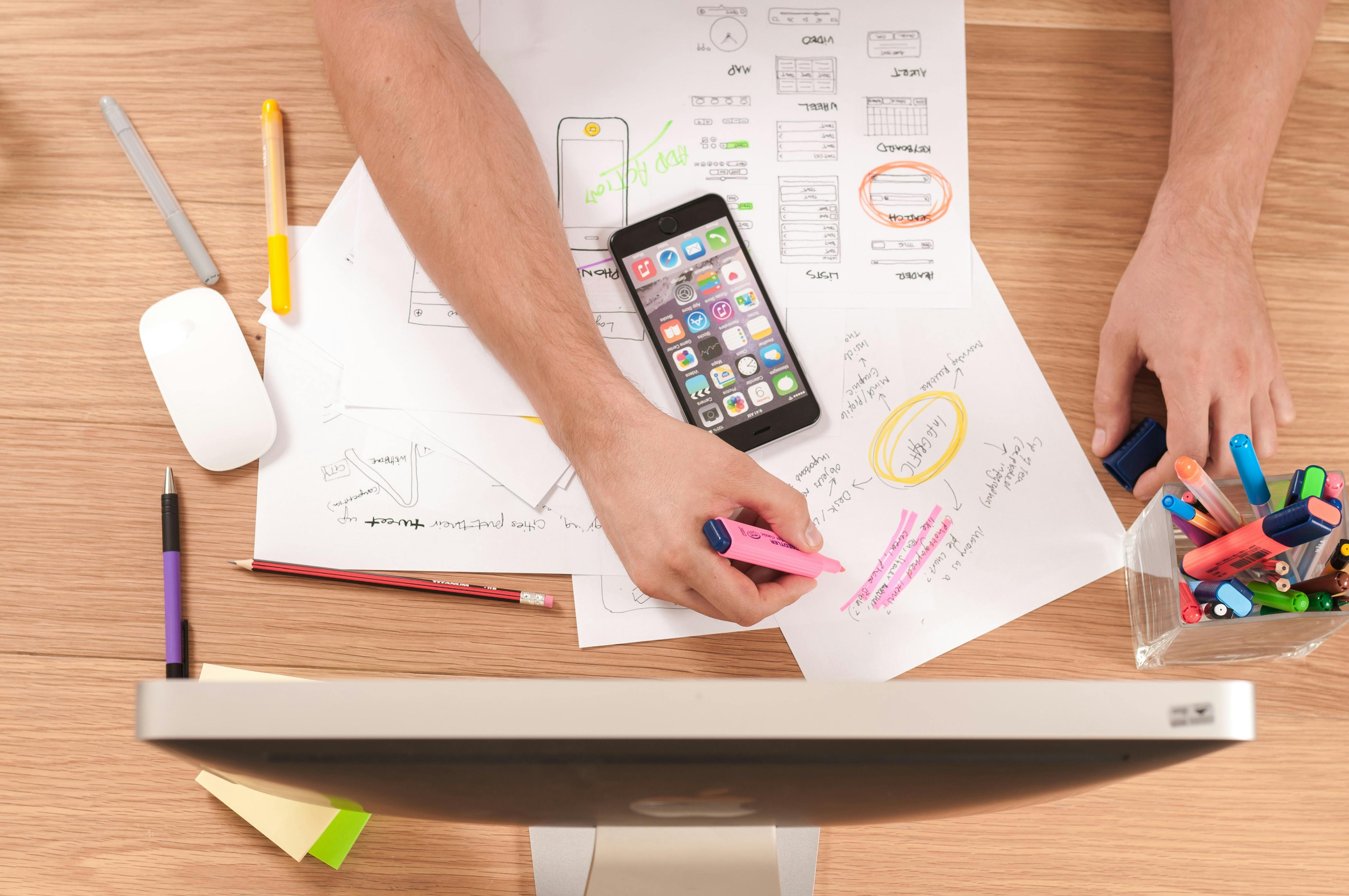 With your Lean Canvas, it's easier to write out all the different factors that influence your business - internal and external - and determine the best way to proceed.
Without a concrete idea of where you want to be in 5 years, it can be easy to feel a bit lost or a tad disorganized.
Determining your goals and objectives for this time specifically, helps you clarify what needs to happen for them to come to fruition – making decisions that steer your business towards success much clearer!
Prototype
Prototyping is essential to the development of your product. As you research viable options for your product, make sure you are researching users as well. A great way to ensure a smooth user experience is by carefully observing potential consumers' reactions to your product's features.
You can choose between prototypes that are low- or high-fidelity. A low fidelity prototype, software-based, might be the best option if you want to explain complex concepts quickly but many professional UX experts will recommend you use a high fidelity prototype instead. This type of prototype is emulating the on-screen behaviour of your final product so it's essential for finding bugs in your user interface or user experience design.
#3 MVP development
A minimum viable product eats up just enough time to meet the most important needs of your target audience. Although an MVP is not yet a fully-fledged product, it's an important stage for any company that wishes to launch their business success because it allows for early feedback from product tasters, fast improvements to take the next steps towards expansion.
To ensure the quality of your MVP, you should stick to the lean-approach. The lean approach entails building a version of your product, collecting feedback on it, deciding how to improve your product, and making necessary changes. This is an iterative process that you should continue performing until your product works as planned.
Intercom experience 
Intercom, a conversational relationship platform that helps businesses build better relationships with their customers, once implemented a new feature on their site: A map that showed the position of the companies' customers all over the world. This enabled Intercom to gather analytical data about where their customers came from and allowed them to track where their users were coming from geographically.
The problem with this was that the users didn't care about the map's functionality; they only cared about how impressive it looked. As a result, Intercom decided to cut back on its original vision and focus on making the map look good. Here are some things you need to remember when following the lean approach:
Prioritize the features for your MVP. This means getting rid of those that aren't as important and making choices on which ones to include first and foremost. It doesn't mean taking features out right away, but it does mean prioritizing those that are most essential to what you're trying to accomplish as early as possible so you can prevent your product from being delayed.
Choose the correct technology stack for your MVP. Your choice of tech choices will affect your product's ability to be changed or altered in the future. An MVP is not necessarily the final version of your product so it is important to choose tech that you will be able to build on later with future versions.
Find a CTO for your startup. A chief technical officer, our CTO, is a person or a company who provides the expertise needed to validate your business idea and make sure that any product you eventually build will be sustainable. You're going to need help from a CTO regardless if you're an internet startup interested in creating software programs of your design, or you want to develop something more hardware-oriented such as an improved camera that shoots video from space! Either way finding the right individual who can establish the groundwork for what it is that you want to launch is crucial so as not to waste time and energy having to go back a step once a product has been fully launched. But how do you go about finding this invaluable entity? You have three options: hire an in-house CTO, hire a remote contractor capable of working on your project with any necessary ability, or work with an agency whose professionals can deal with your specific challenges head-on.
From MVP to a fully-fledged product: MVP stages
Here you are. Your MVP is ready and you have the first feedback from your consumers. You know what to change in the minimum viable version of your product to improve the user experience. But once all necessary changes have been made, is it time to put your fully-fledged product on the market? Not if you want a sure-fire hit with a global audience! There are a couple of stages that separate you from this goal, so let's check them out together:
Minimum marketable product
A minimum marketable product (MMP) is a product that a customer needs from you. An MMP has all the features your customers need from you, works flawlessly, and can be launched on the market. Or in other words - an iteration of a project with hopefully no bugs, plus any kind of added feature which you believe it'll add value to what you're trying to build.
What's great about MVF development is that it ultimately helps a company to take a lean approach to product management. It truly is beneficial for entrepreneurs, especially if being so nimble and quick responder is their goal. This way of doing things allows you to have multiple MVP's developed to continue getting feedback from customers before making grave decisions about the future of your business without having lost too much time or money in the process.
The benefit to going with this sort of structure is that you will then be able to use what works while eliminating what doesn't at every step while you're getting down your product strategy. By working with an established agency will help this kind of thing go a lot more smoothly.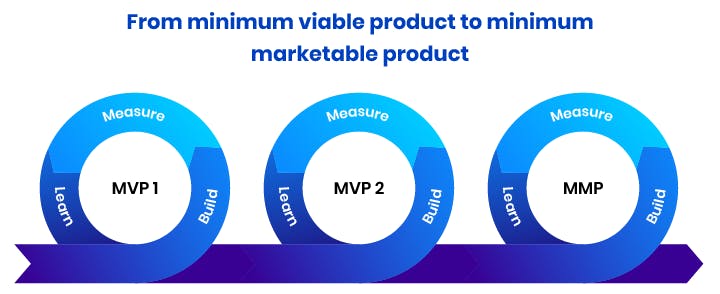 Minimum loveable product
What is a Minimum Loveable Product? Well, you can think of it as the opposite of the concept delivered under the Minimum Marketable System. A great way to achieve success with MLP is to ensure that your core or primary subscribers love your product right away.
How? This aspect needs some attention and time to figure out whether there's a way for people's core perceptions about potential customers to expand. Challenging but rewarding upon collecting data on how each person on a list responds towards a certain pitch, based on a questionnaire they may fill out if you're taking this strategy seriously.
Let's think about Telegram as our example now. At the time of its introduction, it faced competition from other major messengers out already. Viber and WhatsApp have been around for several years already, so there was no guarantee users would switch to a new app. But thanks to one app's special lovable feature ‒ free sticker packs and the ability for users to create their stickers - which made it very user friendly, Telegram became extremely popular with 400 million active users worldwide at this point.

Fully-fledged product
A fully-fledged product is one of the hardest things to define. A "fully-fledged" product is a completely developed solution that can be considered as a leave-no-stone-unturned approach, from gathering data to getting sign-offs from stakeholders. However, it's important to recognize that a fully-fledged product should not refer to defining any specific scope, as this goes against its spirit. There will always be an opportunity for improvement, no matter how finished a project might feel.
Thus, each time a "fully-fledged" product launches, it's difficult if not impossible to consider it as the final project because even though there might initially feel like there aren't any more potential improvements left to make, more ideas and solutions arise out of the process taking place during launch or even following after!
Final thoughts 
When it comes to your new product launch, four steps ahead is the final goal. Planning and quick thinking when it comes to development lead to a certain pathway wherein every phase goals are met accordingly.