With the gig economy ever developing, people are finding they don't want to work 9 to 5 every weekday. Some of the most successful companies riding this wave are start-ups that build marketplaces that connect customers to carefully chosen subject matter experts for small jobs.
Examples include Thumbtack and TaskRabbit. If you want to develop your on-demand task marketplace like one of these but still have some concerns, we are here with solutions to advance your success even further!
To begin by understanding what Thumbtack is and how it became so successful, simply keep reading.
What is Thumbtack?
Thumbtack is the most-searched-for crowdsourcing platform in the United States, thousands of companies turning to Thumbtack for their business needs. No matter what Thumbtack users need to get done ‒ cleanings or organizing parties ‒ they'll find the best professionals in the area who are willing to offer specialized services for an affordable rate.
The idea came about when CEO Marco Zappacosta and his business partner noticed how hard it was for them to find a good specialist in their local area.
Although Thumbtack began with just one service, local babysitters, it didn't become successful right away. Like many startups, Thumbtack management struggled to get investors in the early stages and had to find a source of revenue that could allow the business to survive. By rethinking its original approach multiple times.
Thumbtack has been able to expand its marketplace in the years since going live in 2012. Today there are more than 1000 services posted on Thumbtack in 50 different US states.
Thumbtack business model
Thumbtack does things differently in comparison to most other online search services. Instead of users paying for the right to post advertisements, Thumbtack paid professionals until recently.
Nowadays though, you pay when you start chatting with potential customers. This fee involves many factors including the price for the service, size of the project, and even market competition.
Although this strategy may have worked for many years, some service providers are not happy with it. Leads don't always turn into customers because sometimes they decide not to make purchases at all.
How to build a website like Thumbtack
No matter what product you want to build, certain things should be considered before starting development.
Step 1. Come up with an MVP feature set
Shipping an MVP is essential for startups. Focusing on the user's needs, an MVP will help you get your product to market quicker. You can then use feedback from early users to improve your offering and deliver a better experience. Thumbtack, TaskRabbit, and other online service marketplaces are aimed at two kinds of users both of who have important needs to address: Customers who need services completed - for example, cleaning, plumbing, or remodelling work - and want the job was done quickly with great quality.
1. Registering is to be made mandatory for workers and clients working with a task marketplace. By registering to use the platform, users will have access to a range of features which in turn may save them money in the long term by preventing them from spending their hard-earned cash on duplicate service requests or unnecessary trips.
2. Each user should have to set up a personal profile describing their area of expertise and the kind of services they prefer being asked for in detail, including availability records, pricing structure, references, portfolio items and so on.
3. Job postings for task givers should include job titles and descriptions, categories and locations, and other details that will help task takers narrow the choice of professionals. As a rule, on-demand task marketplaces provide templates to simplify the search for professionals.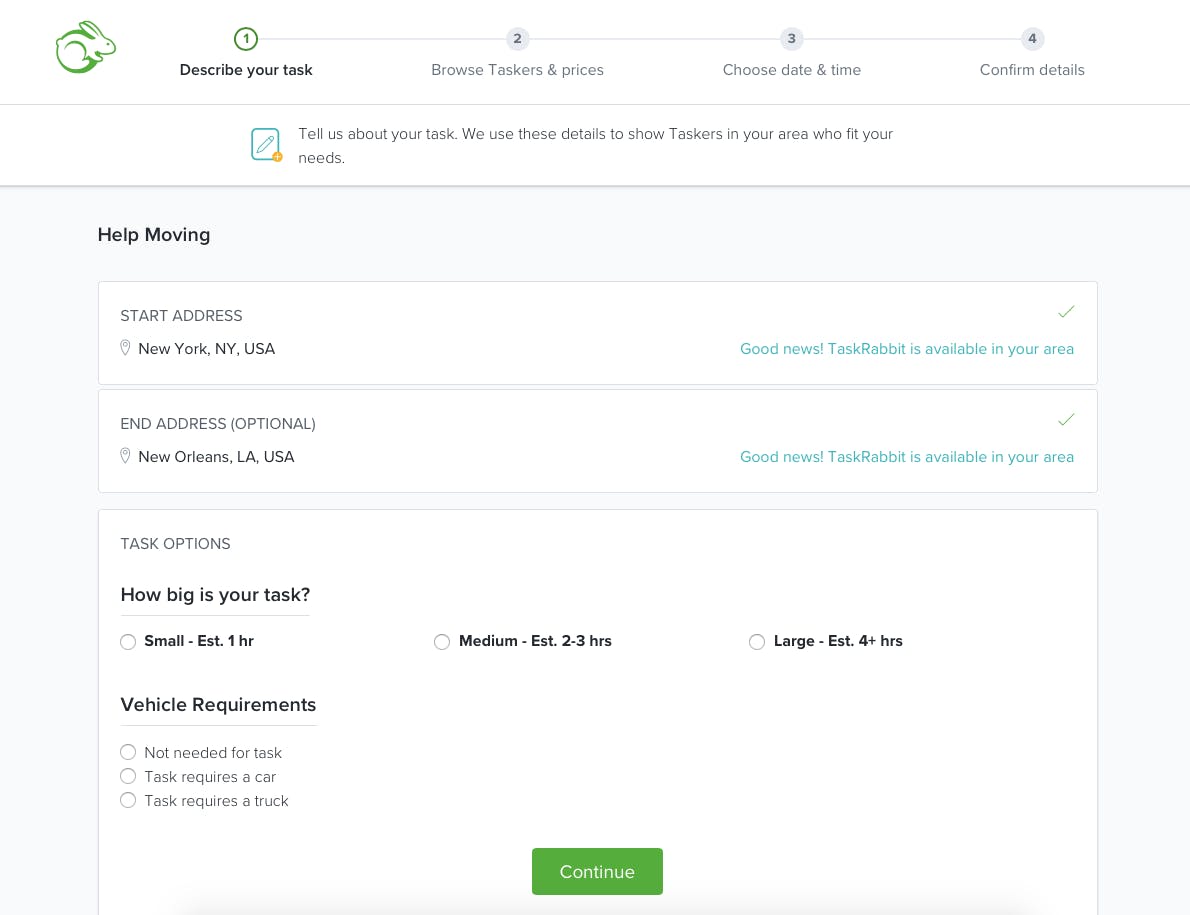 4. Scheduling and cancellations ensure that both taskers and doers manage their time effectively.
5. Search filters help customers to find specialists quickly and easily. Filters can include location, services, hourly rate range, etc.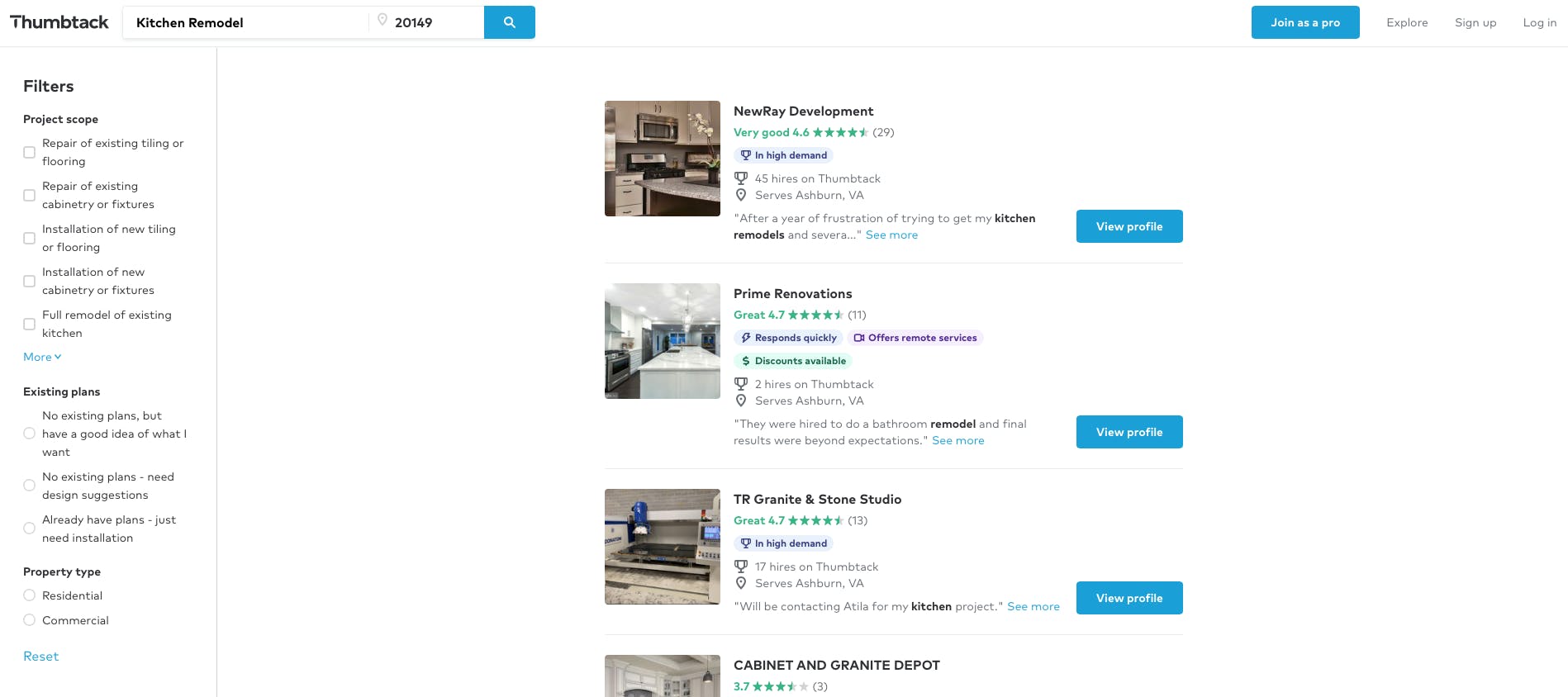 6. Messenger allows for hassle-free communication between task givers and doers. Users don't need to reveal their phone numbers to make use of the service and it makes for a safe way for users to communicate.
7. In-app payments are an effective and safe way to process transactions for both customers and professionals.
8. Ratings and reviews help build trust inside the marketplace community by showing the professionalism of every service provider and allowing shoppers to compare offers based on reputation.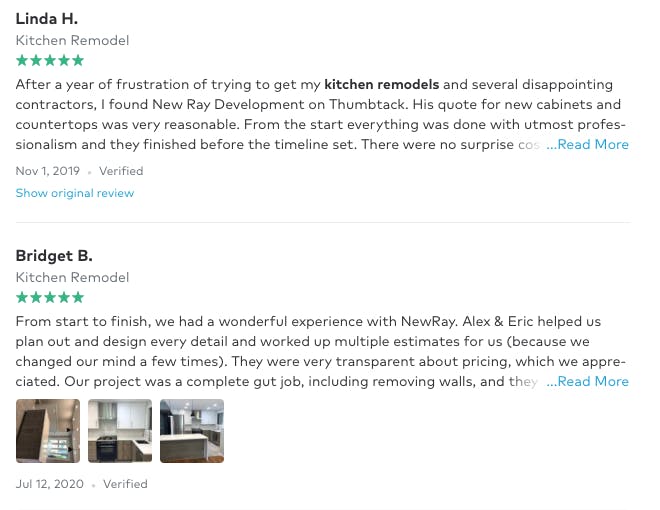 An admin panel is an effective tool for managing your blog. It allows you to curate blog posts, process comments, and keep your website working as it should.
Step 2. Decide on a monetization strategy
New startups often fail because investors don't want to invest in a project that hasn't established how they will generate revenue. The founders of Thumbtack failed to establish an effective monetization strategy during their first meetings with potential investors.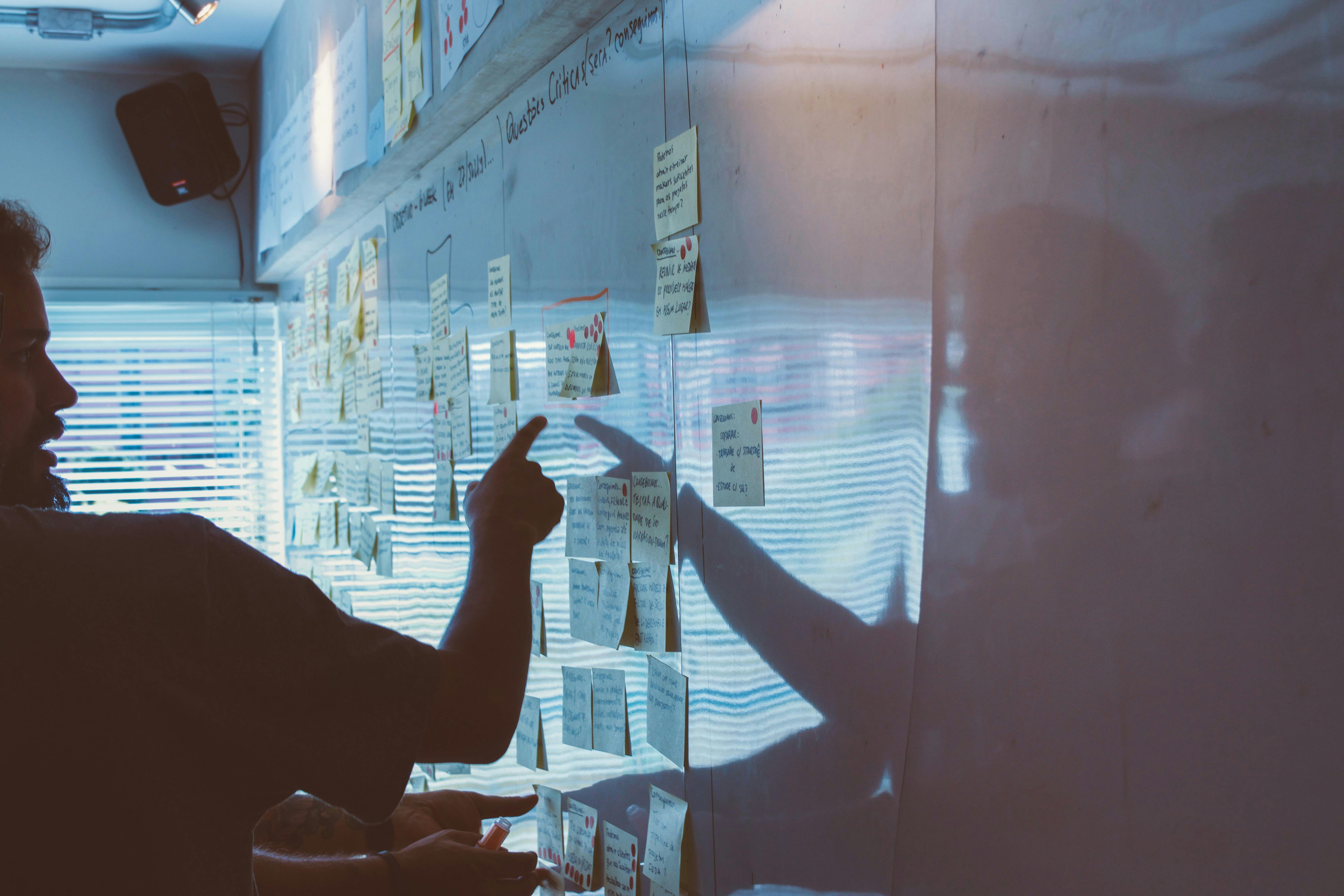 When investing, the first thing a founder has to be able to show an investor is a plan on how they expect their business model to generate profit. Some startups choose the freemium model where people can use their app for free but also have the option to pay either with money or by purchasing products from within the app.
The commission is widespread as a profit finding strategy among on-demand services. TaskRabbit charges a 15% commission for every completed task, and this is likely to be the case with other platforms as well.
Subscriptions are believed to be particularly suitable for B2C marketplaces, which is why CouchSurfing uses this revenue model.
However, it's important not to rely too heavily on adverts, because they tend to distract users away from their original purpose of visiting your platform, but clever placement can work if done right!
Partnerships can be a great avenue for monetizing your business, as the Starbucks and Spotify partnership proves. Starbucks members can earn Stars as Currency to use in their rewards program as a gift from Spotify for being a Premium subscriber. It's an awesome way to drive new traffic and reward loyal customers without spending too much money yourself!
Another option is something called pay-per-lead, which works well for a site like Thumbtack!
Step 3. Validate your business idea 
Validate your business idea before getting started on a product. Business idea validation will help you analyze all aspects of your business prospects, competitors, financial opportunities, and will give you the chance to make decisions based on a thorough understanding of what works for your company at this stage. Fill in sections of this business canvas template with details about your new venture to support validating the value of your idea by providing sufficient information concerning it.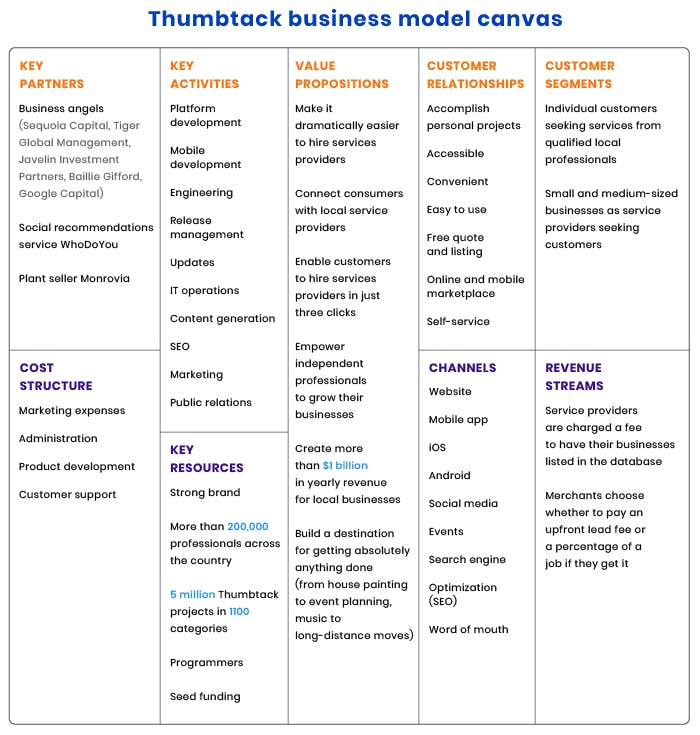 Challenges of building a website like Thumbtack 
Let's now consider the kinds of challenges you might run into as an entrepreneur.
Overcoming high competition
The pioneers of online task marketplaces, Thumbtack and TaskRabbit have shown us that such services are in demand. The number of similar marketplaces is growing, and so is the competition. Thumbtack alone operates in all US states and has already managed more than 50 million projects for its customers. TaskRabbit is smaller, but it operates in the US as well as some Canadian and UK cities.
These are examples of the two giants of on-demand task marketplaces, but other products might also be up your alley. To make sure you'll be able to compete in the modern market, you should analyze competitors like TaskRabbit and Exec that can help drive your bottom line and produce results for your company.
Choosing your niche
Choosing the right niche for your business can send your company soaring through the ranks towards success, but if you choose a niche that has too much competition it can be hard to carve out a place in the market. That's why it's important to carry out thorough research to understand where you have the highest chance of achieving success.
On-demand app companies are particularly prone to oversupply because there are several services which these companies offer in one. This means that to succeed in this competitive space you must choose a niche carefully to give yourself the best possible opportunity for success.
Once you decide on your niche, think about how your product can stand out from the competition. For example, TaskRabbit stands out by differentiating its monetization strategy from its competitor Thumbtack.
Solving the chicken and egg problem
Customers will be keen to use your platform if you can show that you have already attracted other customers. Service providers would also prefer to sign up with a platform that has clients because it will signal demand. But attracting both parties at the same time is not so easy - it's hard to get one without the other.
The best way to handle this situation is by splitting your efforts between attracting service providers first, then casting the net wider once you have enough of them on board. This makes it clear to potential customers that there are enough services available for them to take advantage of.
Building trust around the platform
Trust is a very important factor to take into account when developing a freelancer marketplace. Freelancers often have to visit their customers' homes, so it's important they can trust the person doing the job and that they will arrive on time and be reliable and professional!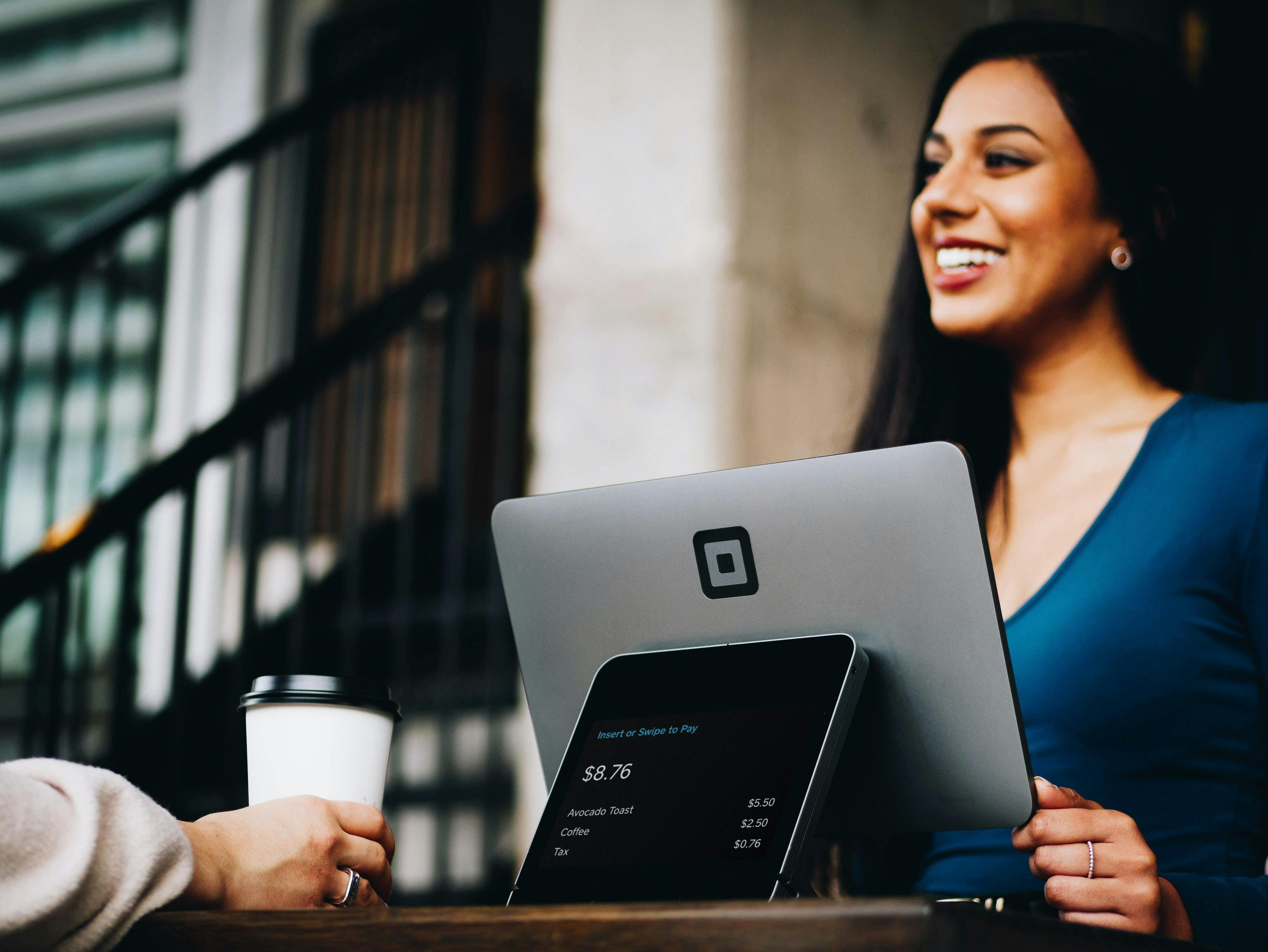 One way to build trust on your platform is to implement a review and rating system that lets past customers give either positive or negative feedback about their experiences with professionals. You might also consider background checks for freelancers which will put many minds at ease while offering peace of mind for their clients.
To take customer satisfaction to the next level, you can follow Thumbtack's example and give your customers websites a money-back guarantee and property damage guarantee if something goes wrong with services they receive from service providers.
Setting fair prices
Everyone wants to get a fair price for their services. However, service providers don't want to be underpaid and customers don't want to overpay.
The best thing you can do as a business owner is being honest with both customers and service providers about prices by showing them solutions that might help form a better understanding of what different services should cost based on the community at large! Thumbtack offers its users a means of comparison which allows everyone involved to feel like they've gotten a good deal!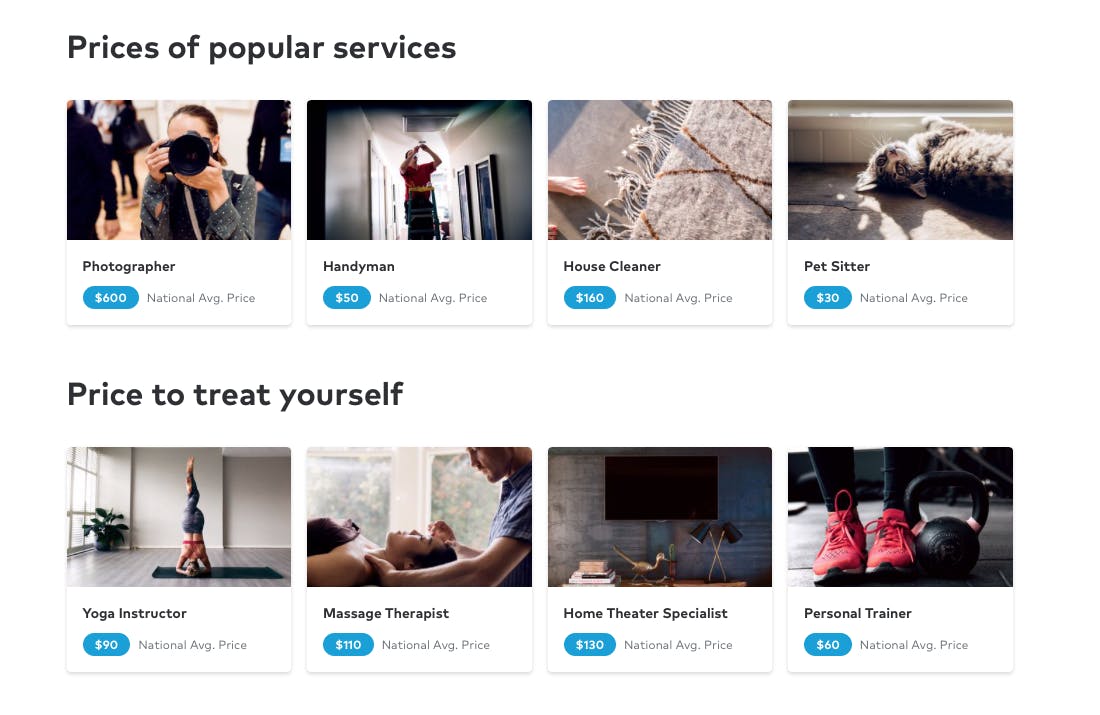 Dealing with taxes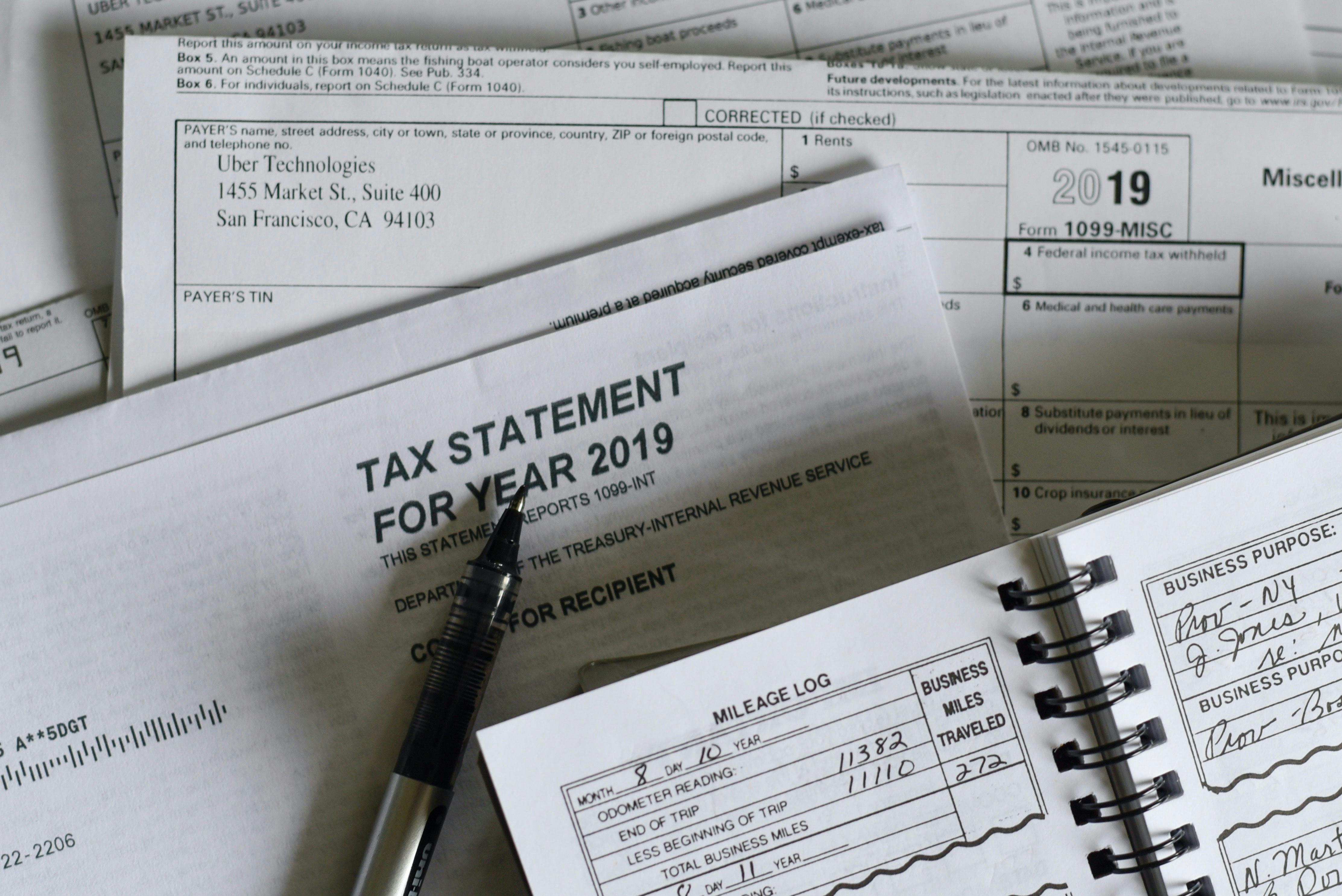 One important thing that service marketplace owners should consider is taxes. For tax purposes, service providers that do business via Thumbtack act as independent contractors. To avoid out-of-control taxes, it's ultimately up to the person who is searching for talent to determine what licenses are necessary and follow their federal, state, and local laws.
It's recommended to do business with people you know whenever possible. Check with your state to see if a business license is necessary for your service, as well as what federal and local taxes, are for independent contractors. This should be clearly stated so that there are no misunderstandings about sensitive topics such as finances or tax management.
Summing up
Building a website like Thumbtack was an even greater challenge because Thumbtack caters to countless customers around the globe, which means all of their needs need to be met in the most effective way possible. The best way for them to do this is by working with others who either specialize or happen to be experts in specific areas data-related specifically when it comes down to meeting users' needs.