Today we rely on technology more than ever.
Our lives would be more difficult without all of the helpful gadgets and machines that make life easier.
We see improvements in every industry due to modern technology, but none greater than our healthcare system.
As patients, we can't wait to go home and use our new mobile photo printers; hospitals use robots to serve food and medicine, and doctors use robotic arms to deliver diagnoses through video calls instead of physically coming into the lab!
This is partially due to the increasing need for medical app development agencies in the USA.
New advancements in technology and science will help patients and their caretakers manage treatments and self-care, reducing stress which may arise when they require assistance from other caring persons or anonymous professionals.

Many healthcare software development services companies find that incorporating innovations in medicine and telehealth services with existing physical ones through mobile apps can be a valuable asset.
In the future of medicine, smart technologies such as smartphone sensors, cloud storage applications, and data analysis will play an important role in bringing forward digital and innovative health services.
Notice these statistics:
As per reports by Global Market Insights, the innovative technology of the Surgical Robots Market size exceeded USD 4.6 billion in 2020 and is anticipated to grow at a CAGR of over 17.4% between 2021 and 2027.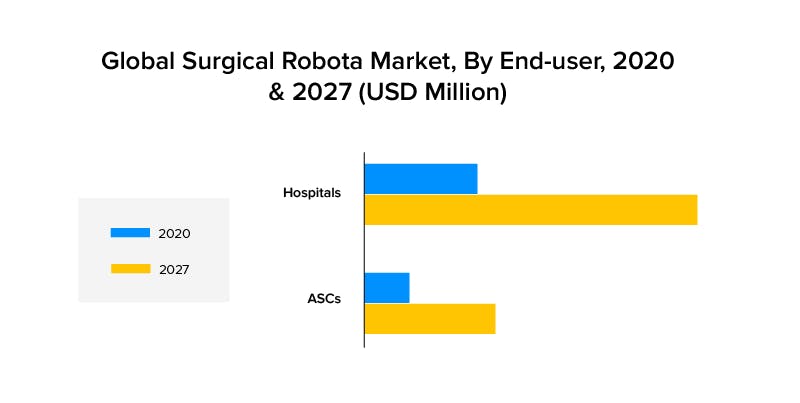 The global IoT in the healthcare market size is projected to reach USD 534.3 billion by 2025 expanding at a CAGR 19.9% over the forecast period, according to a new report by Grand View Research, Inc.
A new study shows that, by 2026, global telemedicine markets will grow from the current $89 billion to $400 billion. This is faster than we expected!
Another report by Global Market Insights states that the growing adoption of surgical robots in gynaecology procedures will offer significant market revenue opportunities. The gynaecology segment is estimated to witness around a 17.5% growth rate through 2027 led by the increased usage of robotically assisted surgeries for gynaecological procedures.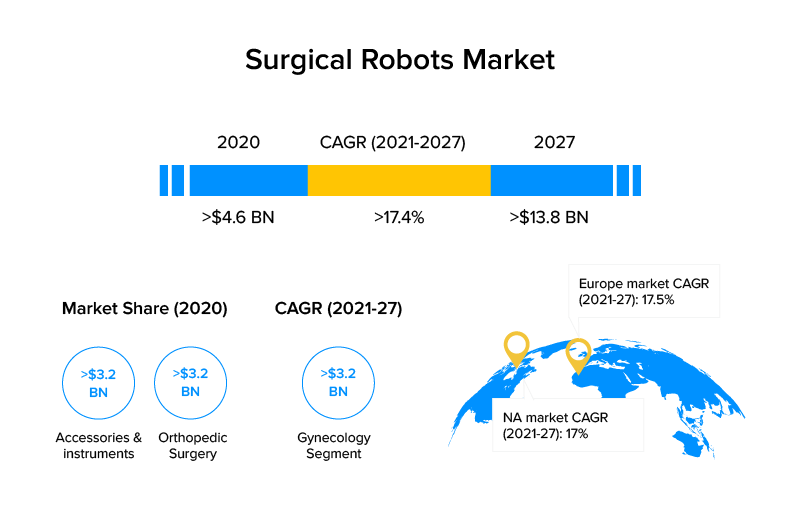 According to MarketsandMarkets, the healthcare business innovating cloud computing is predicted to be worth $64.7 billion by 2025 growing at a CAGR of 18.1%.
Innovations In Healthcare 2022
Blockchain in Healthcare
Blockchain in healthcare is a powerful solution in medicine in general. The goal of blockchain software in healthcare is a decentralized accounting system that manages medical records. This happens when an authorized command to the government or EMR opens the built-in data store.
Innovative technology powered by blockchain helps everyone in the healthcare industry from developers, to patients, health care providers and their services. CURES Token ecosystem connects all stakeholders to offer value-driven services that reward its users while saving both time and money. The platform gives added value to every relevant interest group.
5G Mobile Technology

It is now possible to have high-speed internet and great healthcare without wires! Mobile applications now enable patients and practitioners to communicate quickly and more efficiently than ever, which is bound to make a big difference in the lives of those who need it most.
Qualcomm and Dr David, Professor at Haas School of Business and Chief Executive Officer of the Berkley Research Group, collaborated with this article entitled "5G Mobile Impact on Health Care Sector", outlining how $650 billion in savings will be generated by 2025 as the focus moves from volumetric healthcare to value-based healthcare as per Goldman Sachs' estimation.
Hybrid Closed-Loop Insulin Delivery System
The most promising breakthrough in healthcare innovation technology will be a hybrid insulin delivery system commonly known as an artificial pancreas. This is the next step in developing a fully automated delivery system.
This innovative health system is designed for the treatment of type 1 diabetes. An automatic insulin delivery system that connects a constant glucose meter to an insulin pump, removing the necessity for diabetic people to self-test and monitor insulin levels. Studies have shown that this system stabilizes blood sugar levels and lowers A1C levels by an additional 0.5%.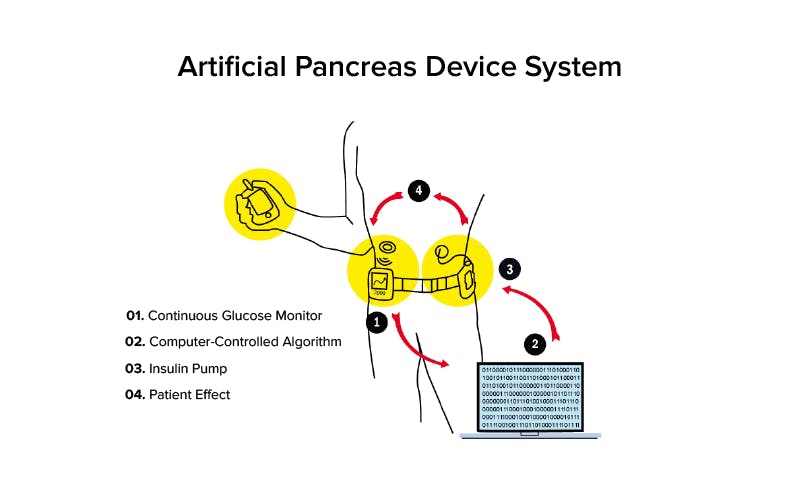 Medtronic, for example, recently secured FDA approval for its MiniMed 670G hybrid closed loop system which offers a unique way to manage Type 1 diabetes. This product is a significant development in the evolution of artificial pancreas systems because, while it is not a standalone device capable of controlling blood sugar levels without carbohydrate intake or a baseline blood sugar level reading, it brings artificial insulin sensitivity closer.
Nanomedicine
Nanomedicine is a dedicated medical application for health care technologies that use the principles of nanotechnology. In 2022 it will be used as a diagnostic tool as well as a therapeutic resource for dedicated nano-based medical innovations, assisting clinicians in their day to day work.
Researchers are now looking for new ways to target individual cells with nanomedicine, and research is beginning in 2021. Cyt Immune Sciences, which was recently acquired by pharmaceutical company Stemedica, launched a Phase 1 study on the use of gold nanoparticles to target drug delivery to tumours. Biopharmaceutical company BlueWillow Biologics also developed nano-technology to fight viruses and bacteria.
A Lab On a Chip
The idea of bringing a lab to the samples is the brainchild of researchers at Stanford University who recently developed a so-called "lab on a chip" based on the CRISPR enzyme Cas12. The device is about half the size of a credit card, containing a complex network of channels less than one human hair wide, can detect coronavirus in less than 30 minutes, and involves the new state-of-the-art MEMS technology.
The medical researchers say that the diagnostic can also be used to screen for other infections by recalibrating the CRISPR enzyme to various genetic markers.
As the COVID-19 epidemic has taught us, testing is an important step in fighting an epidemic. Lab-on-a-Chip makes these tests fast, safe, economical, and effective.
Gene Therapy for Inherited Retinal Diseases
Gene therapy for hereditary retinal disease will make treating this rare condition easier. There are currently no known cures for this genetic ailment, but the effort researchers are putting in to study specific genetic causes may make restoring vision to the afflicted possibly someday soon.
Dr Aleksandra Rachitskaya of the Cleveland Clinic Cole Eye Institute recently talked about gene therapy in light of new information regarding retinal implants and stem cell therapy. A new technique called optogenetics making cells function as others may soon offer hope for curing blindness.
Internet of Medical Things
Internet of Medical Things (IoMT) is transforming healthcare by helping medical facilities monitor their technology, prevent errors, locate employees and patients, and keep track of other resources. We look forward to seeing more businesses begin implementing IoMT solutions like Microsoft's Azure IoT that will greatly improve the health of individuals worldwide.
The below image shows the healthcare and medical services in hospitals as a practice. The image shows a patient with diabetes have an ID card that is scanned and links to a secure cloud under which his or her electronic health record including vitals and lab results, medical and prescription histories are saved. A physician or nurse can access this record easily on a tablet or a computer to keep track of it efficiently whenever required.
What's The Future?
All tech giants and smaller companies are getting involved in the booming virtual and physical healthcare sector. Amazon Alexa and Apple Siri are paving the way for a revolution when it comes to technology in medicine. To help you keep up with all the innovations in this sector, there are health research kits that use technology in medicine, medical discoveries, wondrous inventions which helps investors see what is coming down the pipeline so they can invest accordingly in health innovation stocks.
The healthcare industry is moving at lightning speeds when it comes to how technology is changing its business practices. Mobile health and mobile internet technologies, in addition to global population growth and increasing membership of the middle class worldwide, is causing a rise in the demand for healthcare app developers and healthcare software development companies. The growing demand for all things medical has taken off in recent years.