Due to a recent scare with a flu outbreak, businesses have made a shift toward the Internet in hopes of thriving, not just surviving. The question remains, how can a business make this shift effectively? How to pivot will depend on the size of your business and your goals. The Internet is different from other forms of advertising and you may need to ramp up your online presence one step at a time.
This article will provide an overview on how to shift your business online effectively for smaller sized businesses hoping to start up or are already in the middle of their transition.
#1 Rethink your business 
Starting your own business is one of the most satisfying things because you can do whatever you want. The decision that came into it is an important factor for the outcome of your company. Moving your business online means re-evaluating who you are and how you operate, which can make it difficult to use tried and tested methods. It's a good idea to tackle this using a startup mindset, which favours action, testing, and an agile operating model.
Key questions to ask yourself before going from offline to online:
How can I serve my customers in a new way?
How can I solve my prospects' problems with my offering?
How can I enhance my customers experience through technology?
Here are some questions to help you get started when your business grows to this point:
What products or services will I sell online?
How is having my own shop running online going to benefit my bottom line exponentially?

You might want to consider thinking big after putting in the work, discussing with your team and doing some research. After investigating your ideas in more detail, you might realize that you want to put the cart before the horse. Mr Holmes Bakehouse is an example of a company that has completely changed its business model in just one year because of tech advancements like e-commerce. The California-based home bakery (which was buzzing around tech conferences) made its foray into tech by creating simple baking kits for every tech nerd out there!
#2 Choose your online channels
Now let's take a look at some of the most common tactics online channels have to offer small businesses. Since most companies will likely use more than one channel, it's important to align these tools with each other so they can work together for maximum effectiveness.
Social media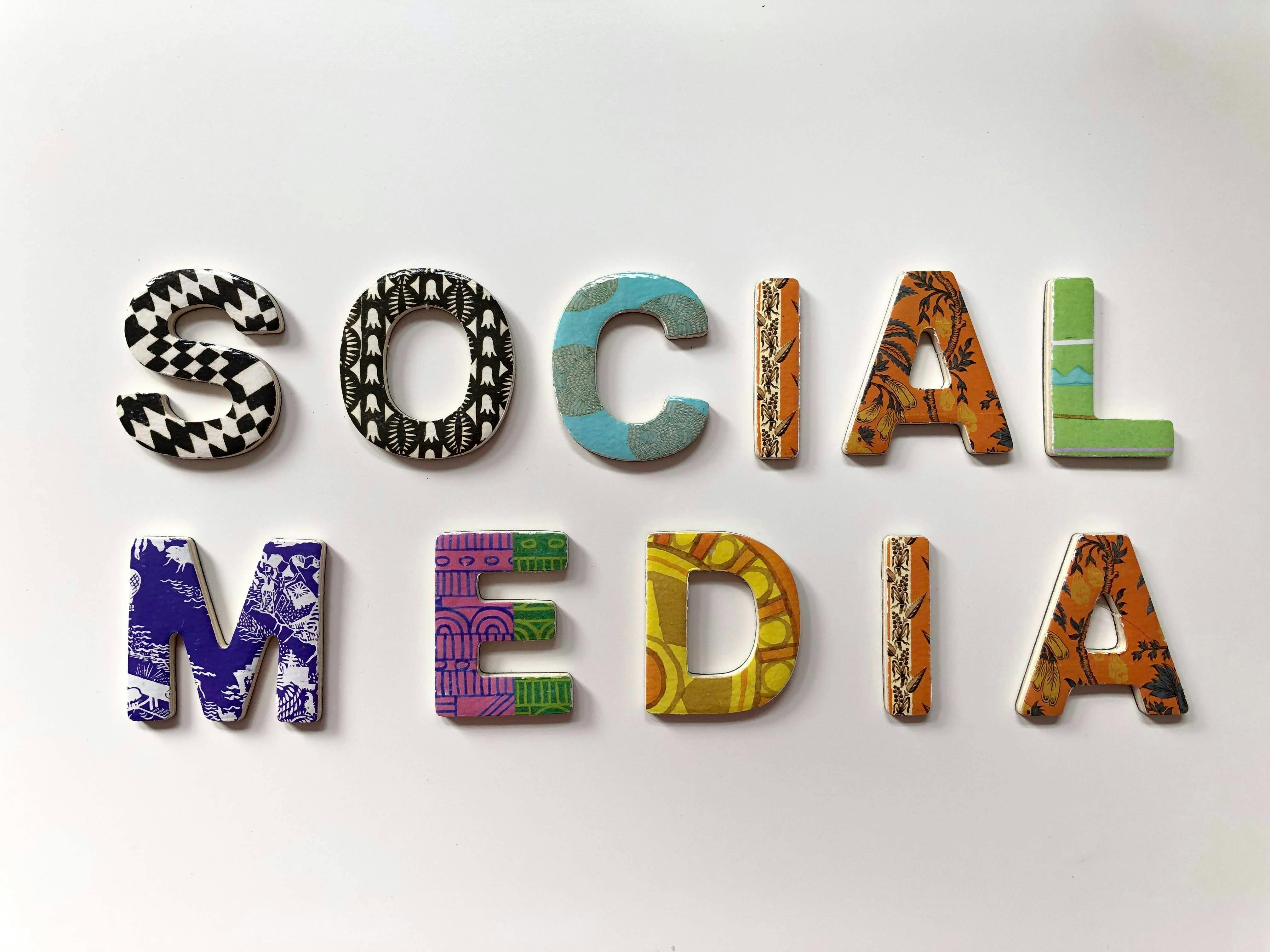 If you are wondering how to take your offline business online, keep in mind that social media is a popular channel to run an ad campaign via. Most of your customers are likely using social media, so you can easily connect with them and start implementing your new marketing strategy (which we'll discuss below). Additionally, using social media doesn't require as much time and investment as building and maintaining a new website. It's common for retail businesses to implement ads on social media where they post pictures of their products e.g. on Pinterest and Instagram etc.
Live streaming
Live streaming tools can be included in your marketing efforts thanks to social media platforms. For example, they allow you to take customers behind the scenes of your business. You can create live video content related to certain areas of interest (e.g., entrepreneurship, finance, etc.) and speak with your followers. Some popular live-streaming platforms include Facebook Live, Instagram Live, and YouTube Live.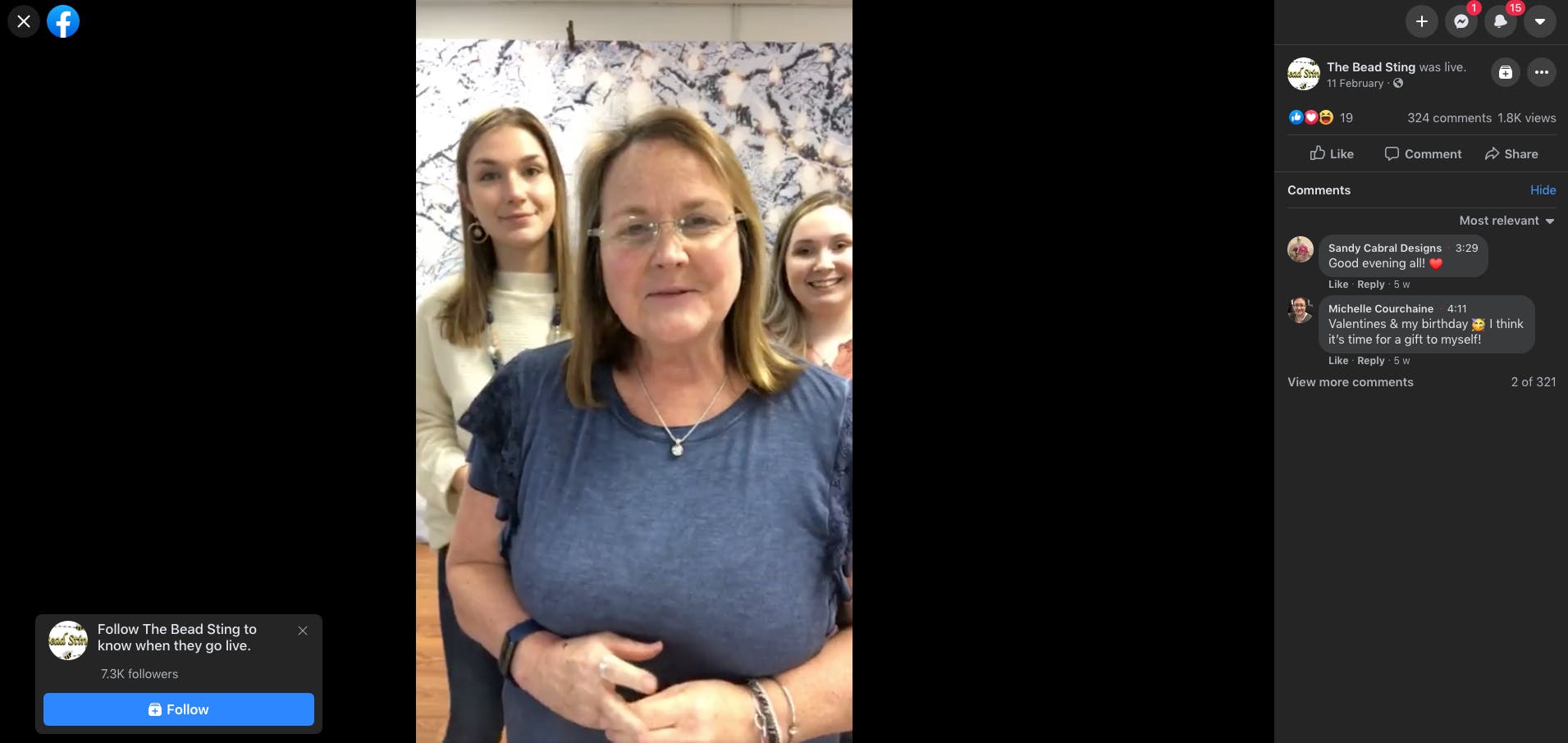 Businesses all over the world are successfully using the power of streaming services. For example, Coventry-based The Bead Sting has run Facebook Live events since the pandemic started resulting in a nearly 10 times higher sales volume in 2020 compared to 2019.
Marketplaces 
A new undertaking requires much effort, research, and consideration. Running a business is no different! Both big companies and individuals alike are opting for online marketplaces to sell their products or services in 2016. The choice of which platform to start your trade on might seem easier than it seems.
Business partnering sites are growing in popularity because businesses can reach their target customers in one convenient place. Remember that when choosing which marketplace to sell on, there is no "one-size-fits-all" answer. Oftentimes, marketing strategies will depend on whether you're marketing a product or service -- what kind of product/service offering you decide to give the world should match the demographics of the customers involved with that industry, so do your research before deciding where to focus!
It's fairly easy to get started on product/service platforms, but you will be losing some revenue at the beginning. Moreover, marketplaces often favour bigger vendors, prioritizing them in their search results over small businesses.
Website 
Whether you develop a website from scratch or make some upgrades, here's a list of the things to take care of:
Captivating design. Over 40% of consumers will leave a site if they don't like its layout.
Easily navigated. On average, every $1 spent on UX brings $100 in revenue.
Website speed. Google research shows that 53% of visitors will stop using a site if it doesn't load within 3 seconds
Mobile-friendly designs. According to Google, nearly half of small businesses create mobile-friendly versions of their online stores
Relatable content. Businesses with regularly updated blogs get 55% more visitors
Ecommerce store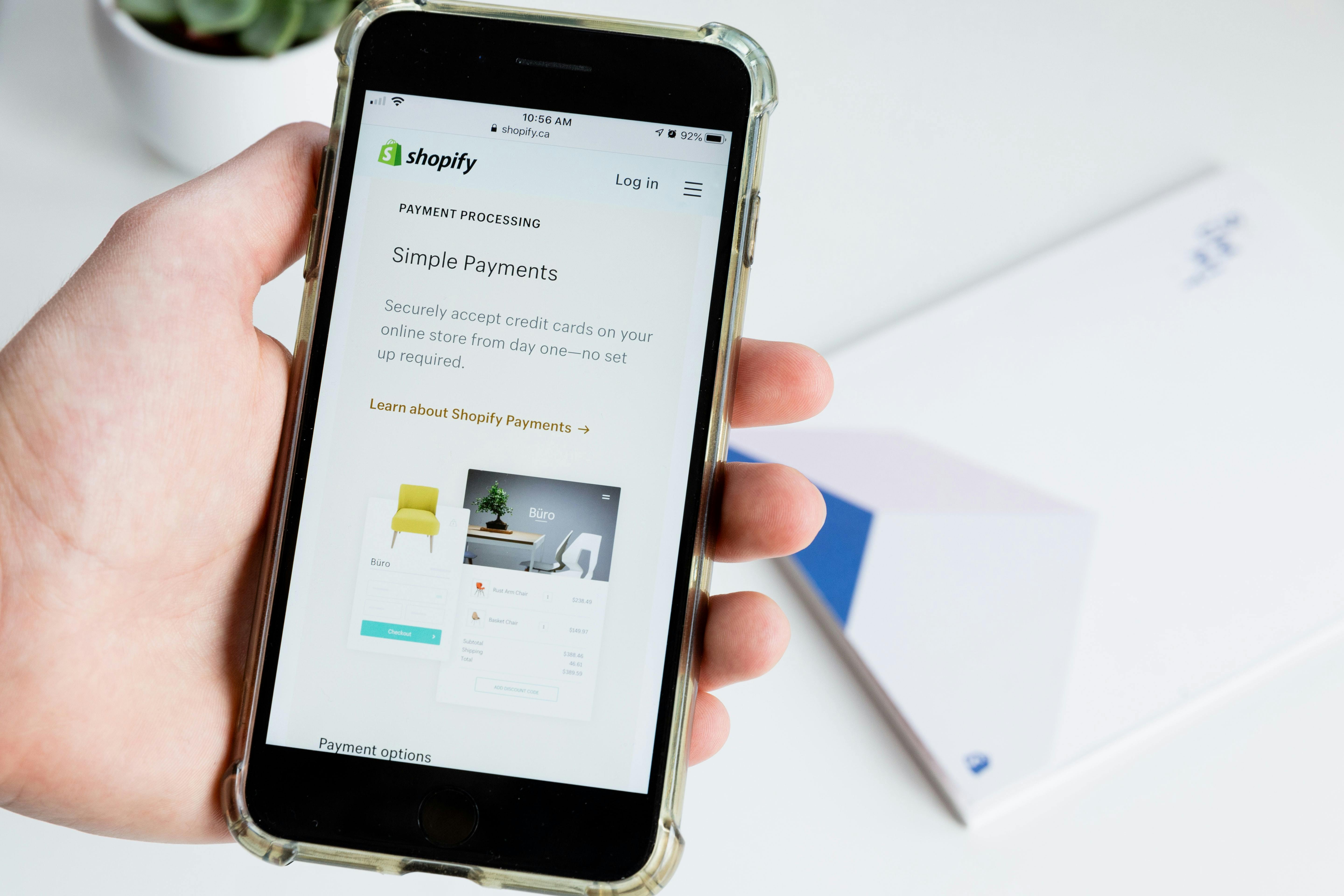 It doesn't matter if you're doing a full digital migration or just supplementing your physical location: the first step is to choose your e-commerce platform. You can work with an open-source, self-hosted website provider or choose a ready-to-go platform.
The latter option is better if you want to save time and money. Prebuilt solutions help you create, run, and grow your online store in a fast and streamlined way without coding, tricky website builders, and technical issues.
Conference tools
Conference platforms are a primary tool for consulting businesses to give training or professional advice. From lawyers to dance teachers, experts offer their services via concrete platforms including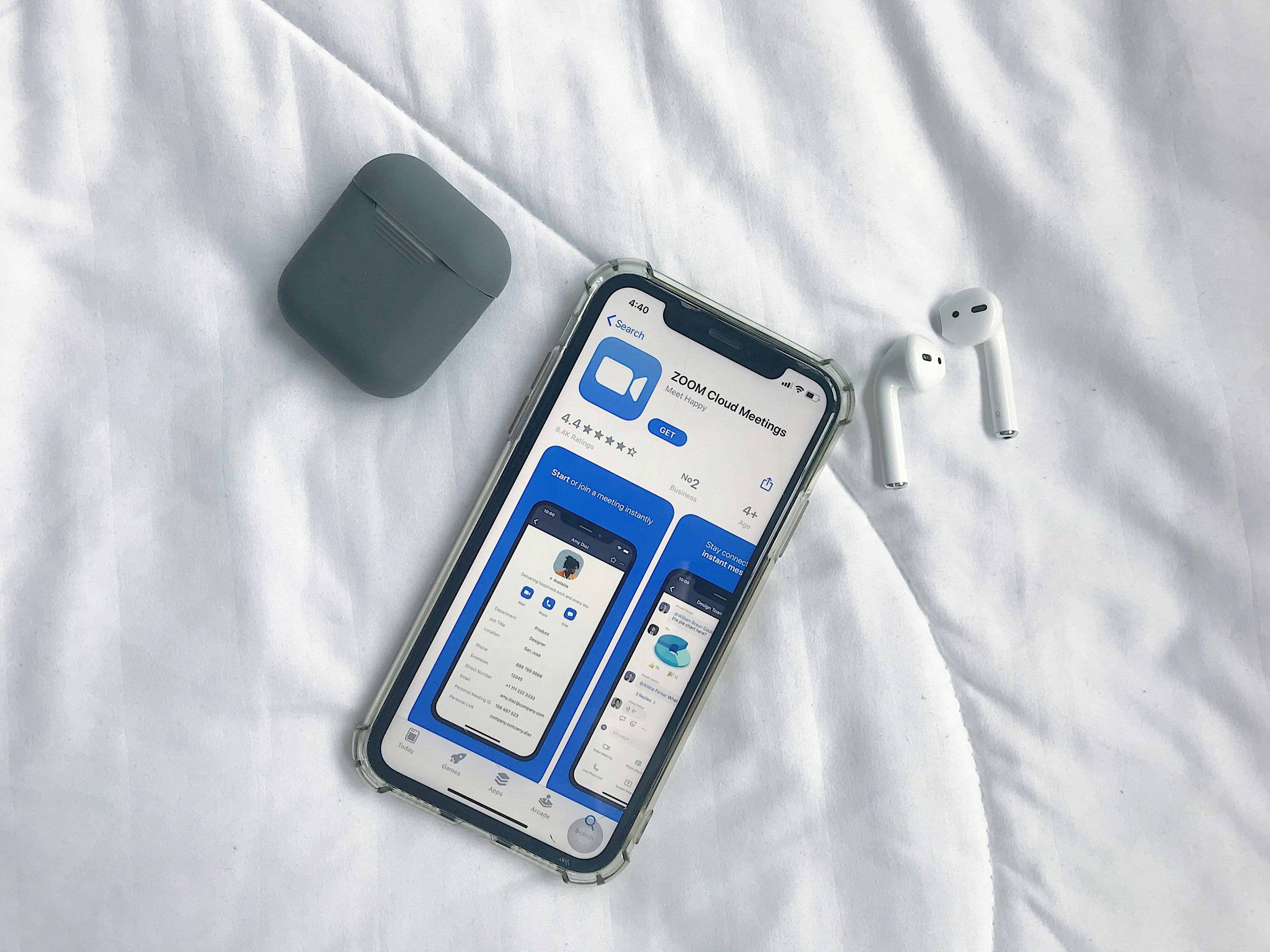 Skype
Google Meet
Microsoft Teams
GoToMeeting
These tools are often used in combination with scheduling and management tools. Sometimes educators use Google Classrooms along with other technological advances to manage workflows but also hold lessons using Google Meet while fitness trainers can make use of the power of Mindbody while using other platforms like Zoom to schedule sessions resulting in an efficient synergy between all available resources at their disposal.
#3 Develop your communication strategy 
Since digital platforms provide numerous opportunities for both businesses and customers, you will need to reconstruct your communication strategy. The goal is to use clear messaging that helps you attract clients and convert potential clients into real clients. Your communication strategies may include:
the frequency of communications
online channels (website, social media, email etc.)
your physical location (if you still have one) will help you, direct customers, online.
And last but not least is having enough staff members to adequately answer questions via social media, phone calls, emails and more!
Essentials 
If you find yourself needing to make changes to your business, be sure to notify your customers and let them know where else you can be found online. Use CTAs like "find us on social media" or "make an order through our website." Also, don't forget to update your Google My Business page with the name of your new company!
Your brand story
Building a connection with an audience requires trust. You can start winning trust by connecting with your prospective customers via email to let them know about the story behind your company, and what makes it unique from others in your field. You can transpose this further on social media platforms to give people a glimpse of the authentic story of your brand, and how it started!
Your offerings 
Tell others about what you have to offer and remember that they don't know anything about it yet! How will your products or services help them? Remember, it's all about value when marketing your new product. If they think it's worth it, then they will find a way to put the necessary funds together so as not to miss out on the possibility of enjoying what you have to offer.
Response to feedback
Open channels for communication with your customers. Use what works best for you like social media, website chat tools like Olark, software like Intercom - it's all about defining your audience's preferences and knowing what works best for them. Encourage them to leave feedback on different channels that will help you learn more about their needs. Remember that the first step of this epic journey is just getting off the ground so keep working hard and never stop learning/educating yourself!
#4 Embrace the power of digital marketing
Moving your business online far from analogue methods of marketing can sometimes be quite challenging. If you're aiming to target a global audience then you'll want to take into account plenty of factors when crafting your digital marketing strategy including how much budget you have available, the kind of content that is appropriate for your niche, and also what type of messaging will appeal to each market segment.
Attention/discovery. Сatch potential customers' interest with special discount codes or free shipping offers.
Consideration. Post articles that help blog readers choose between your products and services, launch live streaming Q&A sessions, or ask for customer referrals on social media.
Purchase/decision. Set up striking online store pages with user interface tips, seamless payment options, products your customers will love, comfort guarantee, easy return policy, etc.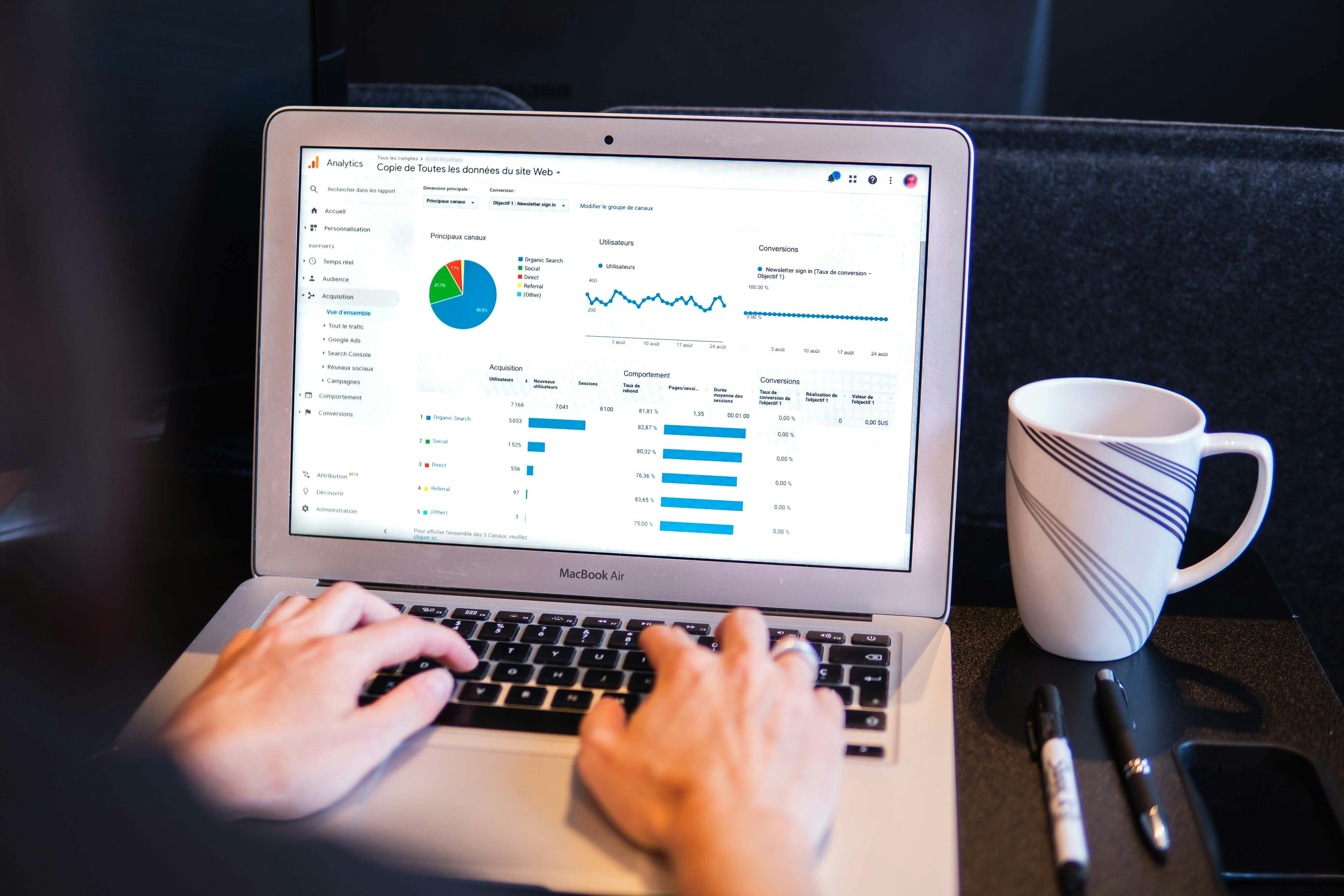 A digital marketing strategy includes a variety of strategies and tools which help to maximize the potential of your internet efforts when you're trying to reach your target market in any niche for example. Some of these include:
Email newsletter. Announce sales through newsletters to attract attention to your online presence.
Social media marketing. Use time-sensitive discount codes to create urgency and encourage online engagement.
Content marketing. Gain your customers' loyalty by sharing valuable content while utilizing the power of keyword research, planning, and analytics.
Online advertising. Test and experiment with display ads, Google Ads, Facebook Ads, and Instagram ads. Start with a small budget and scale up your campaigns.
From offline to online business: moving on 
Once you take the initial steps towards your business going online, what should you expect and do next?
Adopt a lean approach 
A lean approach helps you make sure that you're on the right track with your offline endeavours. With the Build–Measure–Learn loop, one can constantly receive feedback from their customers. This will help you hit your milestones in less time and with a lower budget.
Change according to customer expectations
As you begin to take on the role of entrepreneur, chances are you will face challenges. You'll be asking yourself who you can trust, whether or not your channels are the right ones to use and if your product is good enough for your customers. It's like trying out recipes without knowing what the result will be like. It's important to remember that any feedback you receive will help you perfect your creation!
Use emerging technologies 
Adopting new tech tools during the digitization of a business can help save a decent amount of time and/or money. One way to do this is by using the Internet of Things, machine learning, and AI to make sure your operations run smoothly while increasing profits and productivity.
Conclusion
Moving your business online is a massive jump that requires you to tweak your business model and rework your production process. When building an online presence, choose the digital channels that work best for you according to your goals and budget. Remember how powerful e-commerce can be and consider building a robust online shop.
Develop a strategy for clearly and consistently communicating with customers about their orders, products etc. Consider adopting emerging technologies like cryptocurrencies too because more people are starting to adopt them nowadays especially since many of them also understand that decentralization works well especially when it comes down to money.