Ecommerce has grown to new heights over the years. In 2019, online sales in the US grew 49% compared to 2018, reaching roughly 19% of total retail sales. However as the e-commerce market expands, so too does the competition and one needs to do all that is necessary to distinguish themselves from competitors as such as through effective marketing efforts including knowing how to drive customers and potential consumers towards their online store.
This article will shed light on some opportunities for e-commerce marketers to drive traffic towards their site including ideas and tips before and after it goes live.
Practice #1 — Optimize for search engines
Search engine optimization (SEO) is the process of how to wrangle your site into trending topics on Google, Yahoo and Bing. It's an essential part of company growth and we all know it which is why we'll be discussing some important methods to getting you where you want to be with SEO.
We all know that SEO has become a major deciding factor in how well your website ranks and what happens when people actually see it for themselves. When done correctly, it can help your company grow as fast as those giants out there who have been selling products for years now.
Embrace the power of keywords
When it comes to SEO, we recommend highlighting keywords in bold at the beginning of your store description. It's an important link between users and products and helps increase website clickthrough.
Tools like Ahrefs can help you get a sense of which words are most relevant for the items you sell on your store, and Google Keyword Planner will help you whittle down the list with ease so that you can go ahead and optimize your entire shop around it.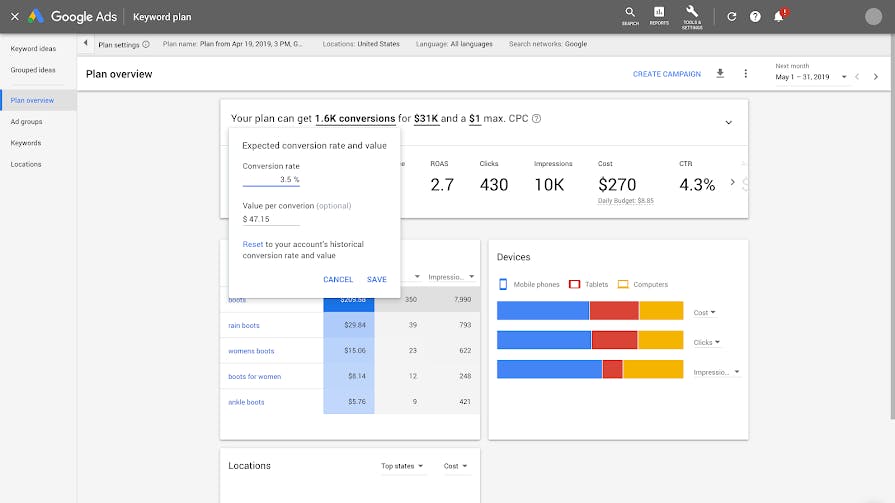 It's essential to target those long-tail keyword phrases and complementary informational keywords by writing high-quality content around them, which leads us to content marketing.
Maintain a blog
SEO can help product pages dramatically - but it doesn't stop there. Blog content is where the most value lies in SEO for eCommerce because blogging is an excellent way to draw in new customers and keep them interested in your brand.
To succeed with blogging, you need to understand your audience. The best way to do that: divide your audience into segments and tailor your blog to each of them individually rather than writing for a general audience and hoping what you've said applies to everyone! Then use keywords naturally and purposefully! Your blog may include reviews, how-ies, news pieces, and other content meant for consumption by site visitors or people who come across your brand or products elsewhere on the web.
Moreover, if you own a multi-vendor marketplace, you can offer useful content for vendors you collaborate with. You should give them insights on how to increase sales on your platform or meet buyers' demands.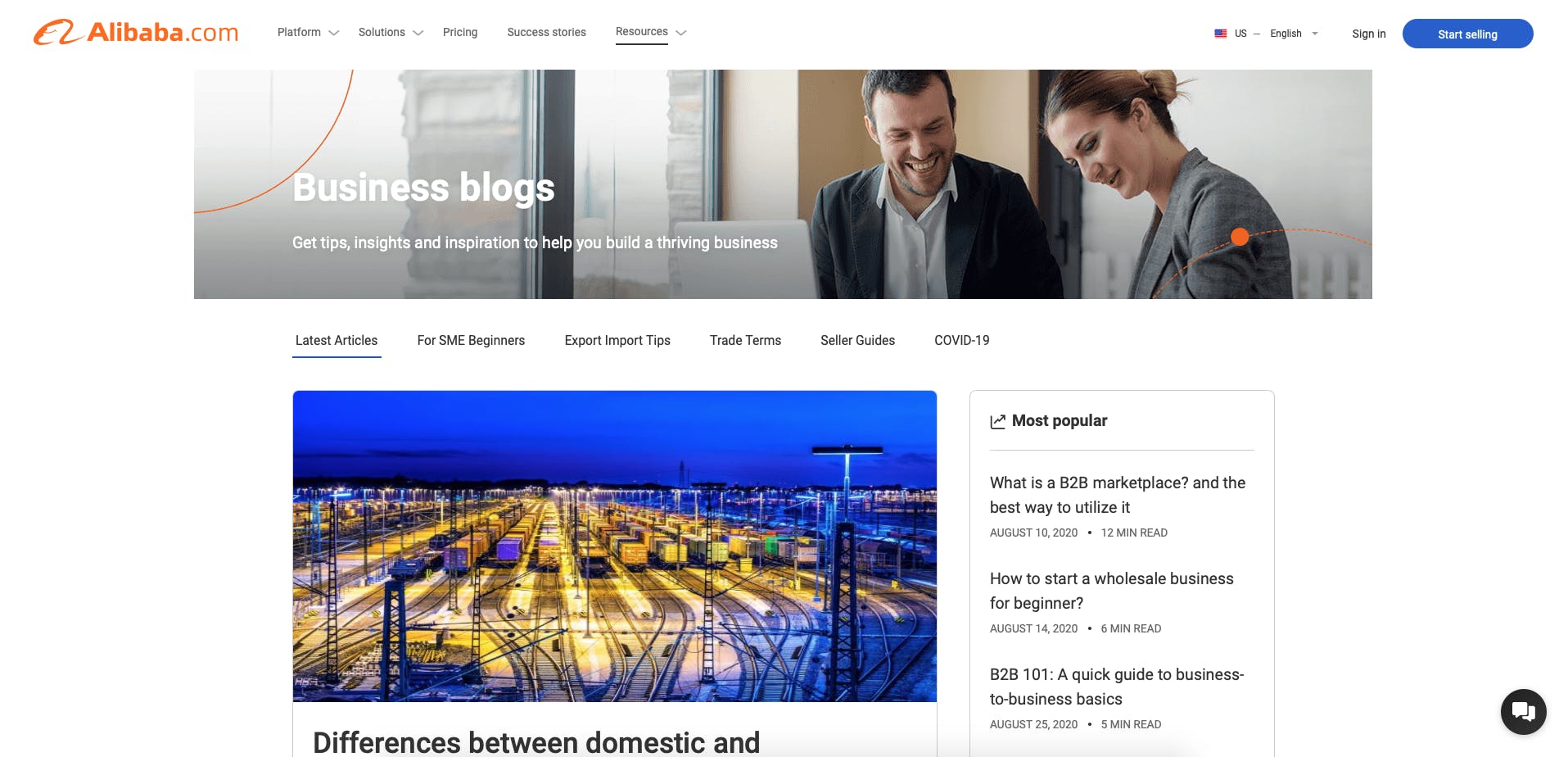 Blogging is vital for SEO since it increases your domain authority. Blogs offer an easy to share a way of engaging with new audiences and boosting traffic! To introduce potential customers to your store, make sure you feature a blog share button that makes it easy to share interesting articles with others IRL too.
Contribute guest posts
While many link building techniques are spammy, one, in particular, is a standards-compliant way to build relationships in your market and a strategy that can cause a real shift in your website rankings in the long term.
Guest blogging can be an incredibly effective way to increase web traffic when it's done right. Adding links from other websites within your content can help you improve search engine visibility. In turn, being able to add relevant links back to your eCommerce website ensures you're getting more visitors from people who have been enjoying what they've been reading. In this sense, guest posting also plays a role in helping you establish yourself as a thought leader.
Watch your website's speed
A fast loading site makes your store more user friendly, ensuring that the results of your SEO efforts are not undermined by poor page loading time. Web Page Test is a free tool, which helps you personalize website speed. Slow website load speed is one of the most common issues online shoppers encounter, with 55% of consumers saying that would have greater trust in a retailer's brand if it had a faster checkout process. To increase your conversion rate, be sure to leverage responsive design on mobile devices
Practice #2 — Launch a referral program 
A referral program is a type of loyalty program which should be implemented in eCommerce. Rewards should go to existing customers after they refer you to new customers, and this will eventually help your business grow. These rewards can be free shipping or discounts and can really help people get the word out about your business and get more followers and followers alike.
Not only this but 81% of consumers say that a recommendation from a friend or family member heavily influences their buying decisions, which does make sense since we rely on other people's experiences when purchasing things like jewellery or clothing for example!
The Airbnb referral program, for example, extends a 3% reduction on the per night cost of the host's own next stay for future guests they refer to the platform.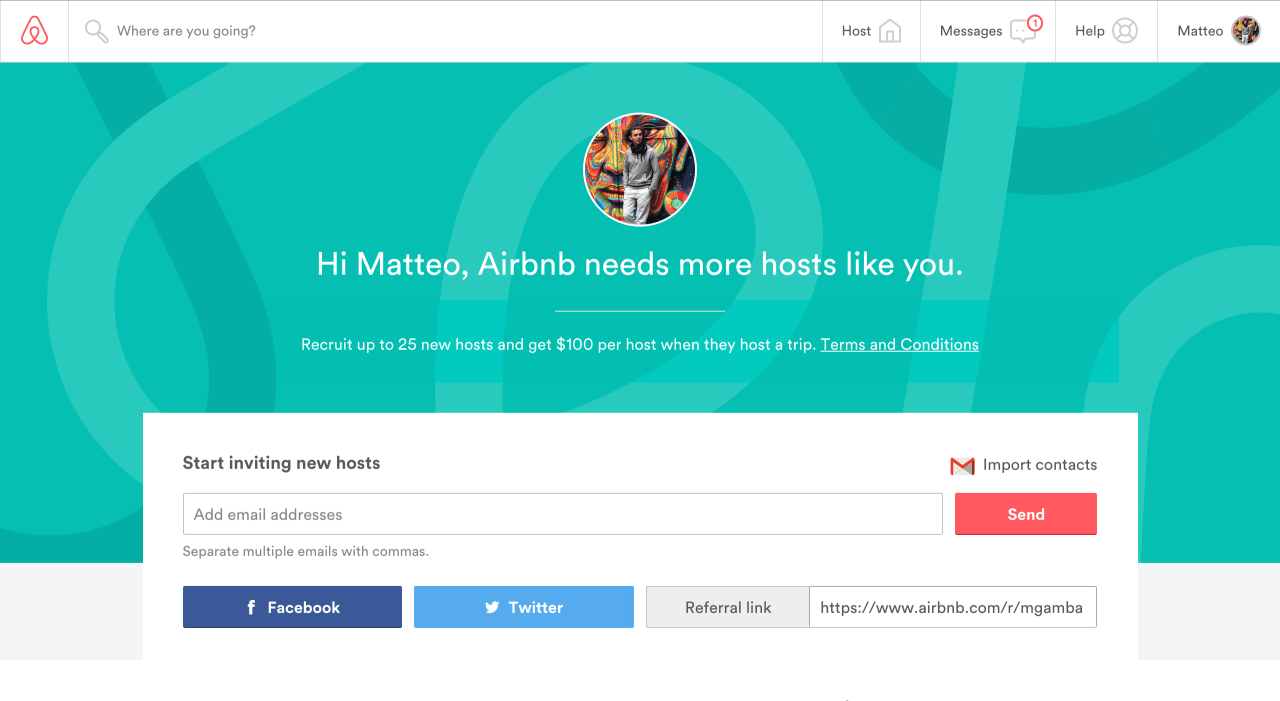 Practice #3 — Partner with influencers
Influencer marketing is a proven way to reach a new audience and increase traffic. When done right, 89 per cent of marketers say the return on investment from influencer marketing is comparable or even greater than the return they see from other advertising channels.  For example, during the actual H1N1 pandemic in 2009  one hospital chain worked with online influencers who were influential in urban areas to help prevent further spread of disease at key locations throughout New York City and California with both traditional advertising as well as blogging about their own experiences contracting the virus.
As influencer marketing is growing, it's a good idea to stay up-to-date on the key trends. You might consider collaborating not only with star performers but with content creators — social media users who specialize in creating high-quality content instead of those who have a lot of followers. Additionally, paying big bucks for videos and posts sponsored by influencers as well as focusing more on short-form videos are all rising tendencies.
Practice #4 — Start retargeting
If you want to know how to drive traffic to your e-commerce site, retargeting is worth a mention since it is the practice of enabling visitors who have left your website to see your ads on other websites. This advertising tactic is based on the premise that 92 per cent of people who visit your website are not yet ready to purchase your product or service. Retargeting allows you to invite users back and hopefully close sales!
The two most popular platforms for eCommerce retargeting include Google and Facebook. The best practices while using this service are to cross-sell your products, feature your recommended products and recover abandoned carts.
Practice #5 — Use paid ads
Paid ads are a great way to get your product in front of potential customers. First, it's a good idea to develop an advertising strategy and choose the appropriate advertising channels.
With paid social media ads (Facebook, Instagram, Pinterest, Google Ads), you can create highly targeted campaigns that serve tailored ads to customers.
Nowadays there are fierce digital ad wars among e-commerce stores, so just investing in an ad campaign won't be enough. Only companies and marketers that are able to create innovative advertising content will reap rewards.
Practice #6 — Use gamification tricks 
In marketing, gamification means adding elements from video games to your promotional and sales activities – whether they're on social media or a platform for eCommerce. The goal is to give your potential customers a rush of adrenaline as they reach checkpoints to qualify for a great discount deal! This gives them a sense of reward and accomplishment, which encourages them to engage more with your brand emotionally.
A basic example of gamification is the daily deal system when you have one product per day in limited quantities at a special sale price. Woot, an Amazon company, uses this method.
Another example of gamification is a fortune wheel. A feature that gives your visitors a prize in exchange for an email address, is an excellent way to engage with customers. Sigma Beauty uses this very effective tool on the homepage of its website. To learn more about what makes this so special, check out our post on Creative Landing Page Design Ideas.
6
A company will do well with word-of-mouth if they have a fortune wheel to give out their products as gifts. This giveaway product is a great way for people to spread around your eCommerce website because if they love your products, and should the recipient love their gift, you would likely get a lot of traffic from that person who won the gift.
Practice #7 — Run sales campaigns 
Many people love a good deal and look for the sales tab on websites to find the best prices. One way you can satisfy these customers, increase loyalty, and boost traffic via word-of-mouth marketing is by advertising on social media or sending out email campaigns.
You can plan this for holidays or no particular occasion. Sales ideas include offering giveaways, free shipping, coupon codes towards one's first purchase, BOGO deals that attract more attention than percentage deals.
However, if you're wondering how to generate traffic for your online store, there are a few things that have to happen. You have to remember that it's important to cook up a smart sales campaign as the first step. In order to avoid running down lost roads, this campaign has to fit with your digital marketing strategy as well as with your broader promotion and marketing strategy.
Conclusion 
As e-commerce stores become increasingly popular, it is important to consider each step you take on the marketing side. Traffic driving is an essential aspect of succeeding in today's market. Make sure your e-commerce store is optimized for search engines so that you can rise above any competition there may be.
To increase traffic, complete with the methods mentioned here, you'll need users to find what they are looking for on your website. With enough effort, SEO will aid you in doing just that. If your company happens to sell anything related to technology or electronics, listed below are some great SEO ideas that will help optimize the way potential customers will view your site. Word of mouth marketing is one of the best sources of traffic you can reach. You can use referral programs, sales campaigns or gamification tricks to get more people talking about your project.
Paid advertising can also be a good driver for growth, but only if you choose the right channels. All these measures will work to grow your community through word-of-mouth, but they'll all be for nothing if your platform isn't strong and offers the potential for conversions on it.