Increasingly, banking is becoming more and more technology savvy. The number of smartphone users is growing steadily, and Statista surveys say that the figure will pass about 3 billion by 2020. The trend for banking apps is also progressive. So what factors determine the need for investing in a mobile app?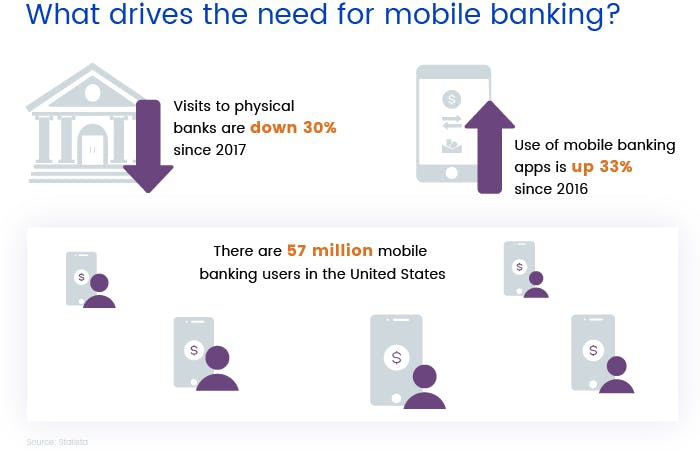 Benefits of building a mobile banking app
While the benefits of mobile banking for consumers are clear (convenience, security, ease of access), mobile banking also presents some distinct advantages for the banking industry itself. Let's take a look at why your organization should invest in it.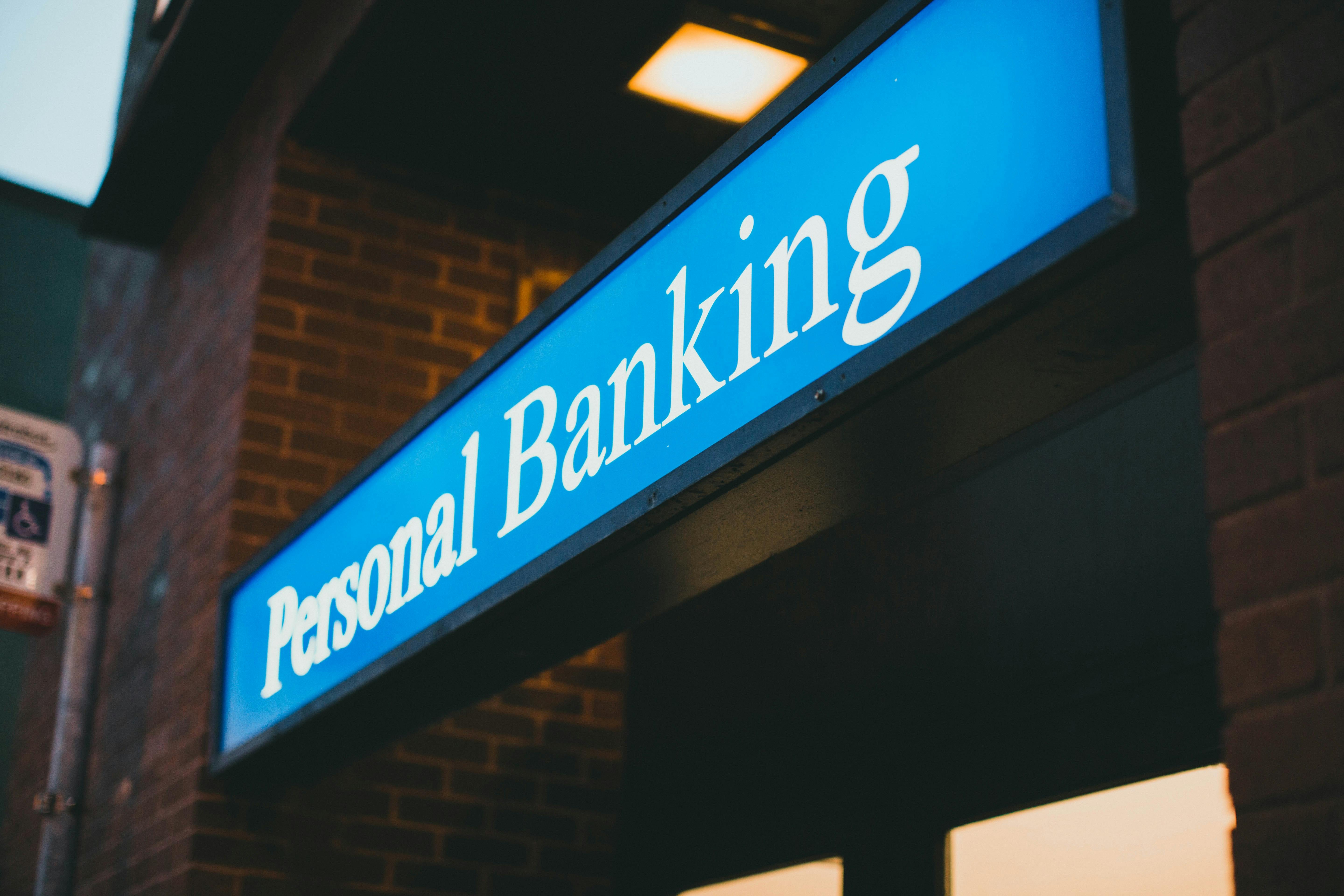 1. Mobile banking lowers a bank's expenses
Mobile transactions increase overall efficiency for banks by:
Helping banks go paperless by reducing the need for printed statements and login sheets;
Saving money on printing and delivery involved with mailed statements to customers;
Eliminating the need to expand banks with additional workers needed to physically deal with paper statement issues.
According to research from the consulting firm Deloitte, transactions done via mobile banking over the next decade will cost a tenth as much as a similar transaction carried out at a physical branch and three times less than an ATM transaction. This offers an opportunity to decrease operating costs and increase profits for banks that embrace it.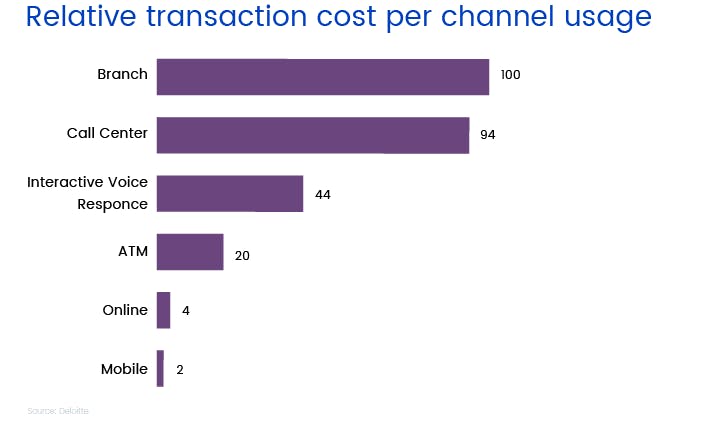 2. Significant return on investment (ROI)
According to a study by Fiserv, mobile banking can be a crucial way of keeping your customers engaged and draw new ones into your fold. By increasing the use of a mobile platform for banking services, a company that uses its service can expect to increase overall revenue and reduce customer attrition rates by up to 15%.
Engaged mobile banking customers use more services
Compared to branch-only customers, mobile banking customers are more affluent. They tend to hold multiple products from their financial institution because they are more engaged with companies and services than branch-only customers.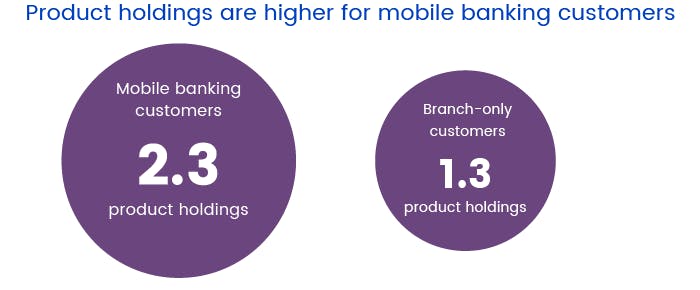 Mobile customers stay with financial institutions longer
Mobile banking attrition rates (chunk rate) are lower than those of traditional banking users. More and more consumers now prefer to conduct their business over their phones as opposed to with the physical banks.
Mobile customers complete transactions more frequently
Research stated in the ABA Banking Journal illustrates that enabling customers to access their financial information at the time of making a planned purchase can increase additional transactions. As said, mobile banking services improve revenue averaging $49.40 per month than non-mobile banking services which only generate $24.50 per month. Pertinent findings also show that approximately 86% of direct banks' revenues are attributable to non-mobile users, while 70% of investments are attributable to mobile banking service users!
3. Improved customer experience
A positive customer experience is extremely important to any business, including a bank. Here"s why mobile banking apps contribute to improving customer experience.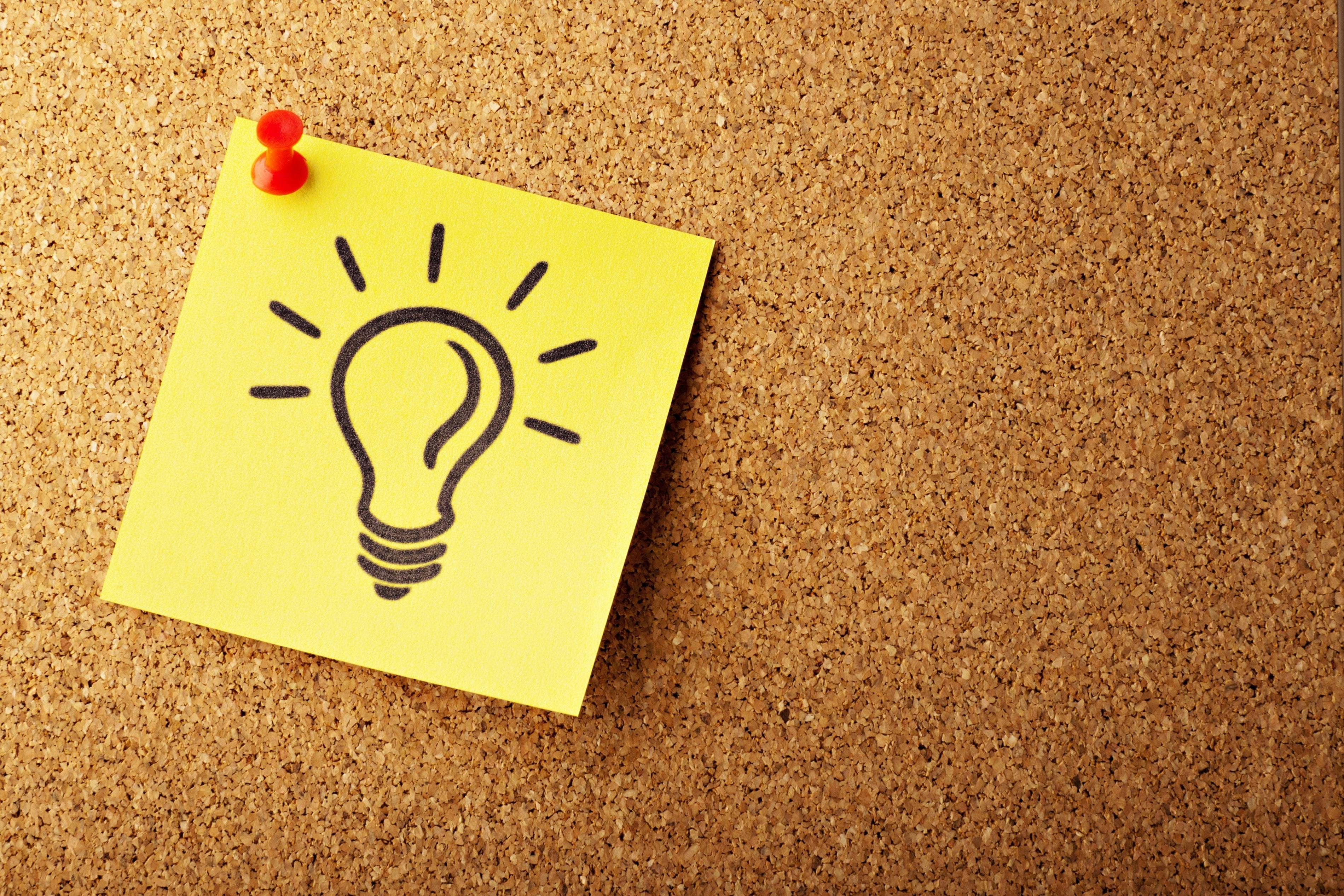 Providing your customers with 24/7 availability is so important if you want them to have a positive experience. The mobile banking app allows them to access their accounts whenever, wherever and however they prefer so they can do things like checking their balances or transfer money whenever it's convenient for them.
Mobile banking delivers services to customers' fingertips. Banks that use mobile apps to carry out transactions around the clock are highly appreciated by their customers because of the convenience they offer.
Personalization. Personalization is important because it makes the customer experience much more relevant and congruent to your target audience. With all of the recent studies that prove personalized interactions result in better user loyalty, now is the time to take heed.
Full control over customer account balances. For businesses, banks and banks of all kinds can help give their customers access to highly flexible features that help them manage their finances with up-to-the-minute information about their account balances so they're able to monitor their finances and transfer money instantly.
4. Better security
Security is one of the top concerns for customers. Online and mobile banking both bring their risks, but the use of additional hardware security makes mobile banking more secure than its online counterpart.
To maximize security, banks use security solutions such as gesture patterns and biometric data like fingerprint and retina scans in addition to traditional passwords and two-factor authentication. Almost all financial institutions use encryption to protect financial information and privacy which guarantees worry-free mobile banking.
Building on this, there is less chance of malware infecting the app because of the proliferation of platforms. Even if you lose your cell phone with all personal financial data on it, that information is still secure.
5. Gathering customer analytics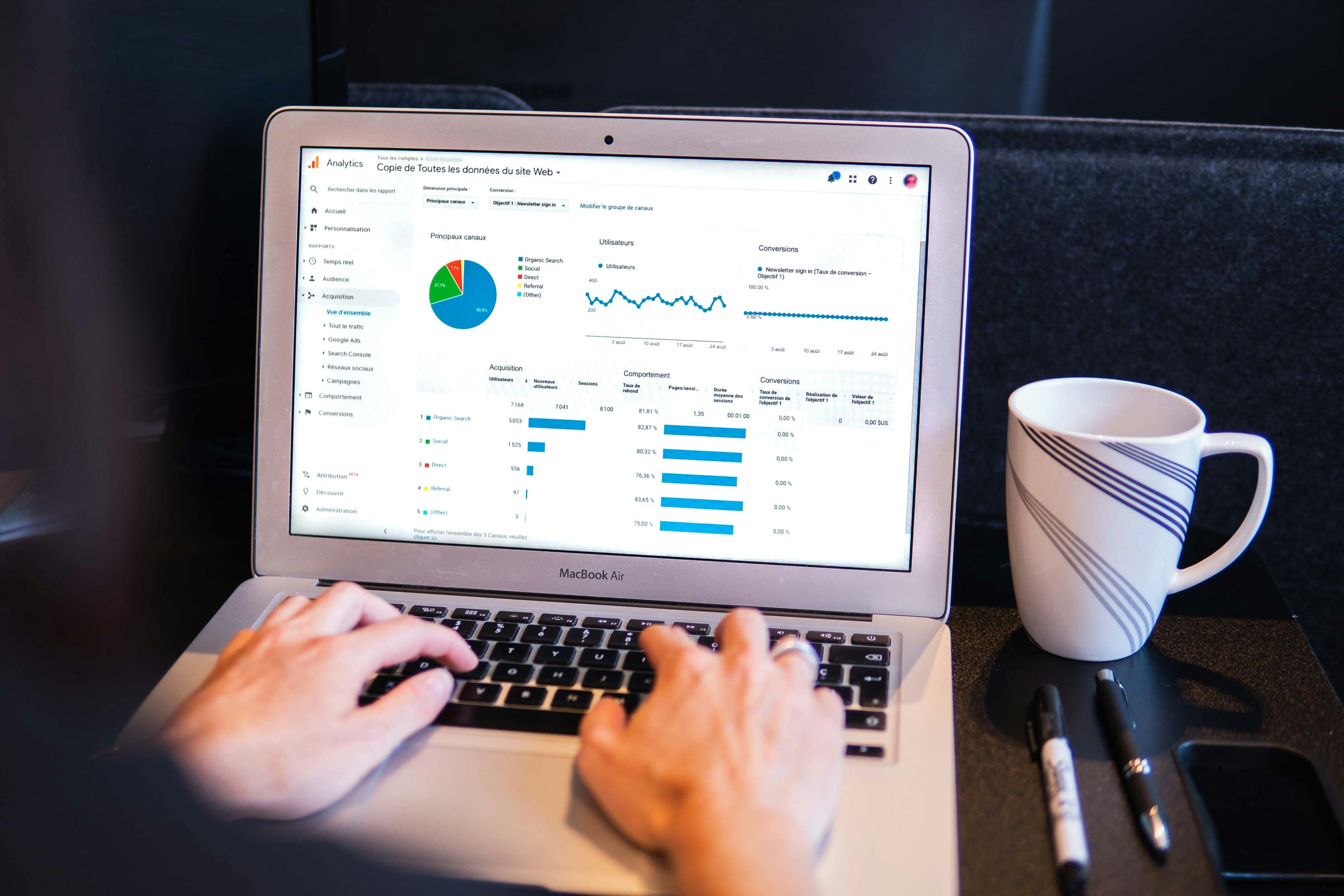 With a mobile app, businesses can obtain and process raw data, which provides statistics on how their customers interact with them. These statistics demonstrate patterns between customers and ways in which they respond to the brand's services and products, ultimately resulting in performance improvements. For example, accessing metrics via customer satisfaction/dissatisfaction rates shows whether or not the product is operating as expected.
Acquisition metrics help track how many downloads a mobile app has and from where. This is important for banks because understanding which marketing campaigns are successful can help decide how to invest their budget wisely to get the most out of their mobile application.
Measuring performance is extremely crucial as crashes or slow loading might impact the user experience greatly, therefore it's best to understand why a mobile banking app operates with high churn and abandonment rates.
6. Retaining users with push and in-app notifications
Push and in-app notifications can be a boon for both you and your customers. They make customers aware of relevant offers and discounts, and they let them know about rate information, account limits, credit limit changes, or other suitable financial information.
Banks that have already implemented the feature have an advantage over other financial institutions because push and in-app notifications can enhance their reputation among app store users. For instance, BNP Paribas has seen a 60% increase in its App Store rating since it began implementing targeted push and in-app notifications.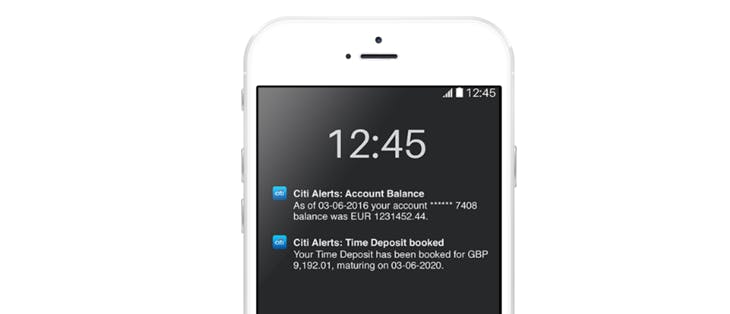 7. Ability to use Artificial Intelligence
Artificial intelligence is not just for machines anymore. Increasingly we're seeing artificial intelligence being implemented into other products and services through AI technology intended to improve the experience of users. It's having a big impact on banking and other sectors as well as online products and services that understand and work to meet user needs without any human intervention.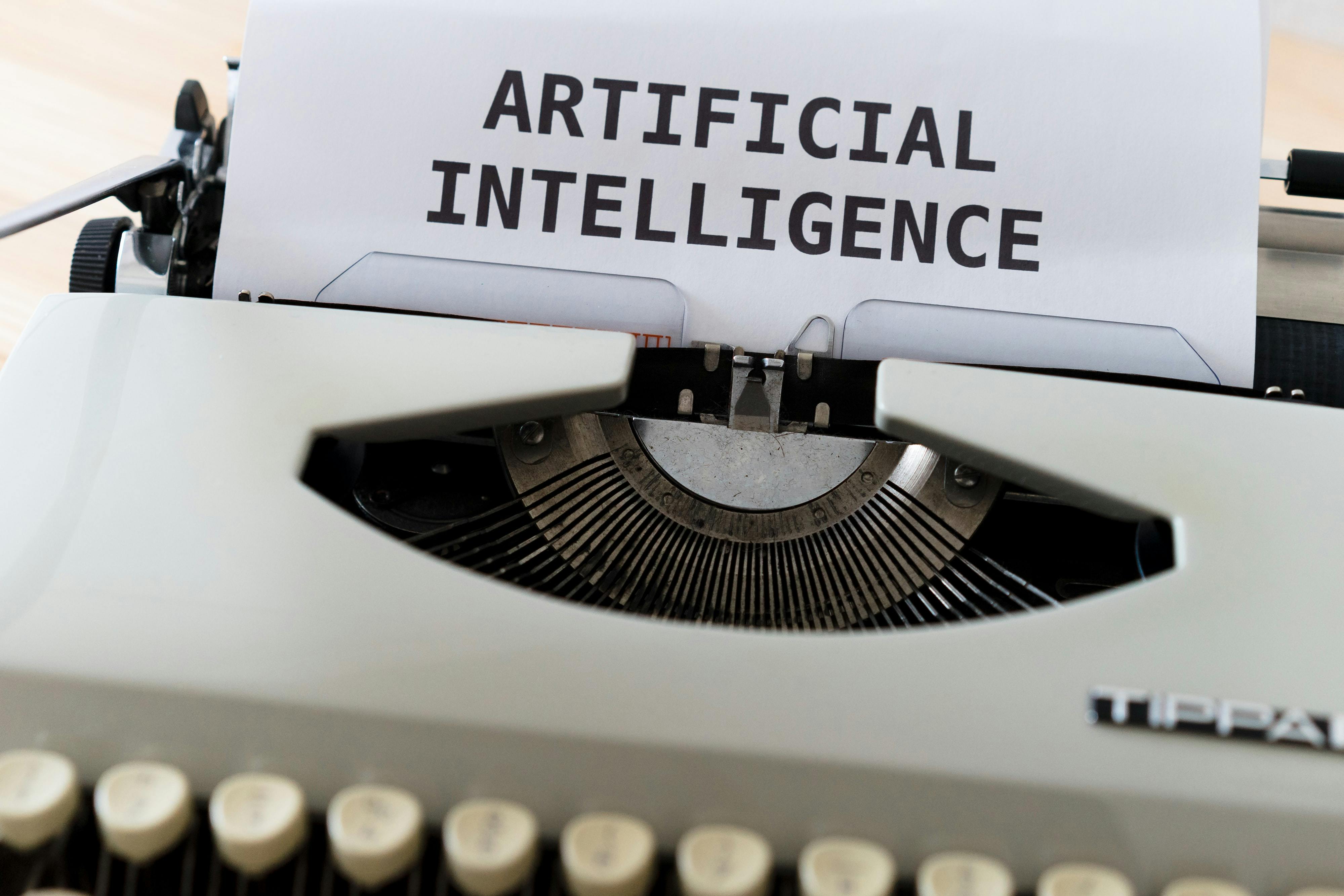 The biggest promise that artificial intelligence holds for the mobile banking sector is speeding up efficiency. It is an interesting trend that financial institutions have started to let go of resistance to it by implementing 32% AI integration strategies so far this year, while 62% are planning their implementation in 2018.
Let's look at how it can revolutionize this industry specifically.
Personalized notifications and customer service
Just like the way banks can make use of beacons and sensors in their physical locations, they can also make use of beacons and sensors to communicate with you when you're in another location. When placed in grocery stores, for example, these beacons could help your bank send out personalized offers to you based on your shopping behaviour.
Chatbots
Using chatbots in the financial sector instead of hiring human assistants saves money and provides customers with a more tailored experience. A recent poll has indicated that people tend to prefer artificial heartiness over traditional methods such as email or online forms.
For example, Bank of America has introduced their Erica chatbot that helps clients make smarter decisions. Erica gives her clients personalized recommendations through voice recognition or text messages day or night.
Financial planning and advisory services
Algorithms based on artificial intelligence (AI) can intelligently advise consumers and businesses on various financial decisions such as investments, insurance, and financial planning. These computer programs make use of large amounts of financial data to base their judgments and analyses on a much more complex scale than that which humans could ever hope to accomplish.
Fraud detection
Fraud detections. Using the latest AI technology, you can predict fraudulent behaviour and design your system to avoid it before it happens. One of the ways AI can do this is by profiling customers and immediately cutting off transactions if there's anything unusual detected like sending an ATM pin code or a credit card number through an SMS message or unsolicited emails for example. Not only does the use of AI help to prevent fraud directly but it also gives a very accurate risk assessment.